Weight loss treatment for Binge Eating
Drexel University, Philadelphia, PA
Targeting 4 different conditions
Weight loss treatment
N/A
Recruiting
Led by Stephanie Manasse, Ph.D.
Research Sponsored by Drexel University
Eligibility Criteria Checklist
Specific guidelines that determine who can or cannot participate in a clinical trial
Must have
Be younger than 65 years old
Must not have
Be older than 65 years old
Study Summary
This trial looks at if better decision making skills leads to better weight loss outcomes for obese adolescents.
Binge Eating

Obesity

Impulsivity
Timeline
Screening ~ 3 weeks
3 visits
This trial's timeline: 3 weeks for screening, Varies for treatment, and 16 weeks for reporting.
Treatment Details
Study Objectives
Outcome measures can provide a clearer picture of what you can expect from a treatment.
Percent of 95 percentile BMI
Awards & Highlights
All patients enrolled in this study will receive some form of active treatment.
Trial Design
Group I: Adolescent-specific behavioral weight loss treatment
Experimental Treatment
1 Intervention
How many patients have taken this drug
Who is running the clinical trial?
Drexel University
Lead Sponsor
141 Previous Clinical Trials
46,444 Total Patients Enrolled
Stephanie Manasse, Ph.D.
Principal Investigator
Drexel University
1 Previous Clinical Trials
41 Total Patients Enrolled
Media Library


Weight loss treatment Clinical Trial Eligibility Overview. Trial Name: NCT04848532 — N/A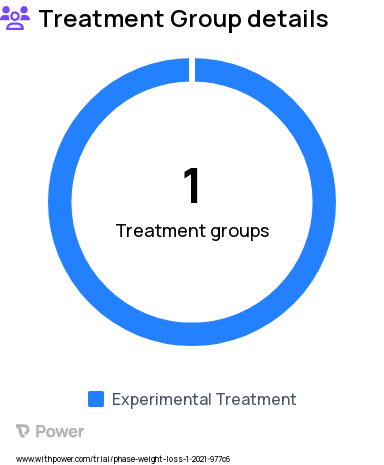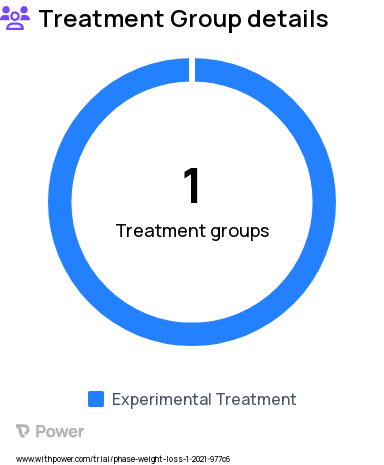 Binge Eating Research Study Groups: Adolescent-specific behavioral weight loss treatment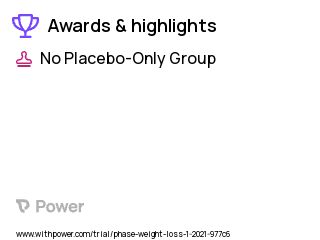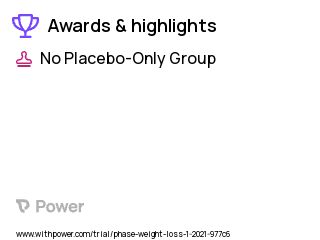 Binge Eating Clinical Trial 2023: Weight loss treatment Highlights & Side Effects. Trial Name: NCT04848532 — N/A
Weight loss treatment 2023 Treatment Timeline for Medical Study. Trial Name: NCT04848532 — N/A
Frequently Asked Questions
These questions and answers are submitted by anonymous patients, and have not been verified by our internal team.
What is the aggregate amount of participants that have signed up for this research?
"Indeed, according to information available on clinicaltrials.gov this trial is actively recruiting participants. It was originally posted February 3rd 2021 and updated April 13th of the same year. 80 subjects are needed at a single medical facility for successful completion of the study."
Are there any vacancies for participants in this trial?
"Yes, according to clinicaltrials.gov this study is still in the process of participant recruitment. It was initially listed on February 3rd 2021 and last updated April 13th 2021 with a goal of recruiting 80 people from one location."
Does the age limit of 40 preclude older individuals from participating in this research?
"This research project is specifically looking for adolescent participants aged 14 to 18. In total, there are 75 studies with patients younger than 18 and 351 studies focusing on seniors over 65 years old."
Who qualifies to participate in this experiment?
"This medical trial seeks to enrol 80 young people aged between 14 and 18 who suffer from overeating. The requisite criteria for entry include having a smartphone, downloading an application that monitors food intake and facilitates surveys throughout the study's duration, wearing a fitness tracker during two seven-day intervals of the research period, possessing a BMI within 85th to 99th percentile as described by Centers for Disease Control (CDC) growth charts, living with one or more parent(s)/guardian(s), parental/guardial participation in the experiment plus completion of baseline assessment tasks."
Who else is applying?
What state do they live in?
What site did they apply to?
What portion of applicants met pre-screening criteria?
How many prior treatments have patients received?