Continuous Glucose Monitoring
Dexcom G6 CGM for Type 2 Diabetes
Led By Jacquelyn H Adams, MD
Research Sponsored by University of Wisconsin, Madison
Eligibility Criteria Checklist
Specific guidelines that determine who can or cannot participate in a clinical trial
Must have
Be between 18 and 65 years old
Must not have
Be younger than 18 years old
Be older than 65 years old
Study Summary
This trial will compare how well two different methods - continuous glucose monitoring and standard glucose checks - help pregnant patients with Type 2 Diabetes manage their condition. 40 participants will be monitored for 26 weeks.
Type 2 Diabetes

Diabetes in Pregnancy
Timeline
Screening ~ 3 weeks
3 visits
Follow Up ~ up to 24 months
Follow Up ~
up to 24 months
This trial's timeline: 3 weeks for screening, Varies for treatment, and up to 24 months for reporting.
Treatment Details
Study Objectives
Outcome measures can provide a clearer picture of what you can expect from a treatment.
Change in Qualitative Survey Answers to Assess Participant Thoughts and Experiences with Diabetes Management
Feasibility: Number of Participants Who Complete the Study within 24 month time period
Percentage of Time Where Blood Glucose is between 70-140 milligrams per deciliter (mg/dL)
Secondary outcome measures
Change in hemoglobin A1c (percentage) from initiation to third trimester
Incidence of neonatal hypoglycemia
Number of Participants with Cesarean Delivery
+13 more
Awards & Highlights
All patients enrolled in this study will receive some form of active treatment.
Trial Design
Group I: Arm 1: Continuous Glucose Monitor (CGM)
Experimental Treatment
1 Intervention
CGM for duration of pregnancy.
Group II: Arm 2: Point of Care Glucose Testing (POCT)
Active Control
2 Interventions
Point of care finger sticks for glucose monitoring. At two time points during the study - at time of enrollment and at 28-32 weeks gestation, CGM sensor will be placed and remain in place for 10 days. Participant and Physician will be blinded to CGM data.
How many patients have taken this drug
Who is running the clinical trial?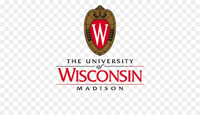 University of Wisconsin, Madison
Lead Sponsor
1,124 Previous Clinical Trials
2,944,677 Total Patients Enrolled
DexCom, Inc.
Industry Sponsor
131 Previous Clinical Trials
29,564 Total Patients Enrolled
Jacquelyn H Adams, MD
Principal Investigator
UW School of Medicine and Public Health
Media Library


Dexcom G6 CGM (Continuous Glucose Monitoring) Clinical Trial Eligibility Overview. Trial Name: NCT05370612 — N/A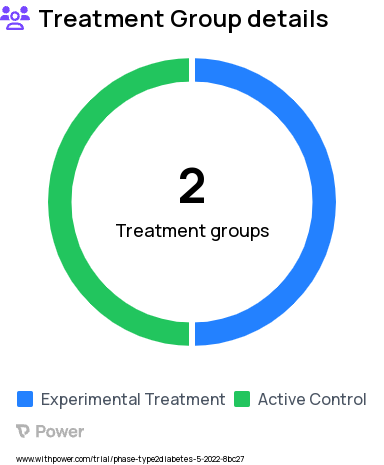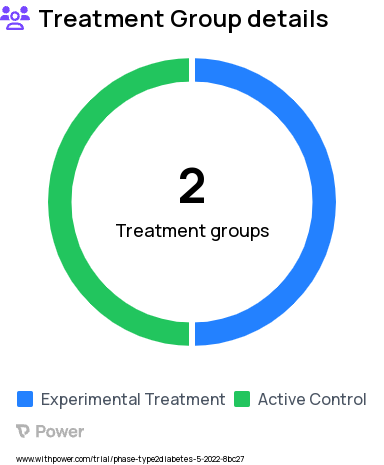 Type 2 Diabetes Research Study Groups: Arm 1: Continuous Glucose Monitor (CGM), Arm 2: Point of Care Glucose Testing (POCT)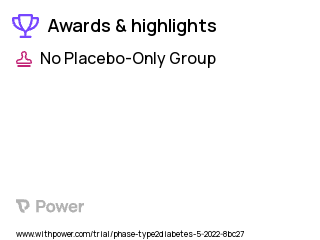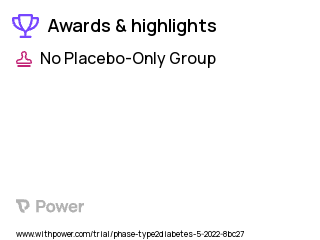 Type 2 Diabetes Clinical Trial 2023: Dexcom G6 CGM Highlights & Side Effects. Trial Name: NCT05370612 — N/A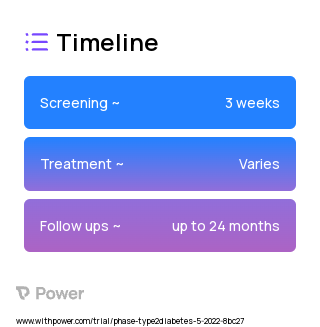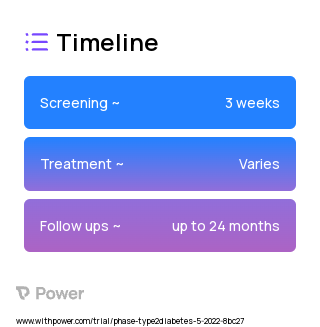 Dexcom G6 CGM (Continuous Glucose Monitoring) 2023 Treatment Timeline for Medical Study. Trial Name: NCT05370612 — N/A
Frequently Asked Questions
These questions and answers are submitted by anonymous patients, and have not been verified by our internal team.
Is this medical trial currently accepting participants?
"Clinicaltrials.gov informs us that this clinical trial is currently open to new patients, and was initially posted on August 8th 2022 with its last update made in October 28th of the same year."
Is there an age restriction for participants of this experiment?
"Patients between 18 and 45 years of age are eligible for this clinical trial. There is a separate study open to participants below the legal age of consent, as well as an additional 686 trials specifically designed for those over 65."
What is the current enrollment count of this research?
"Affirmative. According to clinicaltrials.gov, this research project is presently open for patient enrollment after first being posted on August 8th 2022 and most recently updated October 28th 2022. In total, 40 patients are expected to be admitted from 1 medical centre."