Study Summary
This trial studies how different types of electrical stimulation can reduce chronic back and leg pain. Participants report daily pain scores to identify the best setting for them.
Spinal Cord Injury

Chronic Pain
Study Objectives
1 Primary · 1 Secondary · Reporting Duration: 3 years
Acceptability of procedure
Trial Design
1 Treatment Group
15 Total Participants · 1 Treatment Group
Primary Treatment: Experimental group · No Placebo Group · N/A
Experimental group
Experimental Group · 1 Intervention: Various Stimulation Patterns · Intervention Types: Device
Who is running the clinical trial?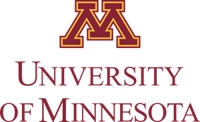 University of Minnesota
Lead Sponsor
1,279 Previous Clinical Trials
1,490,936 Total Patients Enrolled
David Darrow, MD
Principal Investigator
University of Minnesota
5 Previous Clinical Trials
210 Total Patients Enrolled
Eligibility Criteria
Age 18+ · All Participants · 4 Total Inclusion Criteria
Mark "Yes" if the following statements are true for you:
You have a scheduled spinal cord stimulation procedure.
You have pain that is rated at least a 6 out of 10 on a pain scale.
Frequently Asked Questions
Are there any available vacancies for patient participation in this clinical experiment?
"According to the resources available on clinicaltrials.gov, this study is not accepting new patients at present. Initially published in March of 2023 and last edited in February, there are 769 other active trials that may be suitable for those seeking participation opportunities." - Anonymous Online Contributor
Please Note: These questions and answers are submitted by anonymous patients, and have not been verified by our internal team.