Other
Melatonin for Childhood Sleep Disorders
Loma Linda University, Loma Linda, CA
Melatonin

+1 more
N/A
Recruiting
Led by Tori Van Dyk, PhD
Research Sponsored by Loma Linda University
Eligibility Criteria Checklist
Specific guidelines that determine who can or cannot participate in a clinical trial
Must have
Self-identified sleep difficulties (e.g., difficulty falling asleep, staying asleep, or premature waking resulting in short or disrupted sleep)
Must not have
Be older than 18 years old
Follow Up
change between baseline and two weeks
Study Summary
This trial will test whether melatonin can help improve the sleep of adolescents with behavioral sleep disruptions.
Childhood Sleep Disorders
Eligibility Criteria
Inclusion Criteria
You will be eligible if you check "Yes" for the criteria below
You have not taken melatonin before.
You have trouble falling asleep, staying asleep, or waking up earlier than you want to.
Timeline
Screening ~ 3 weeks
3 visits
Follow Up ~ change between baseline and two weeks
Follow Up ~
change between baseline and two weeks
This trial's timeline: 3 weeks for screening, Varies for treatment, and change between baseline and two weeks for reporting.
Treatment Details
Study Objectives
Outcome measures can provide a clearer picture of what you can expect from a treatment.
Change in Objective Sleep Duration During Melatonin Administration
Change in Objective Sleep Duration During Placebo Administration
Secondary outcome measures
Change in Emotion Regulation During Placebo Administration as Evidenced by the Emotion Regulation Index for Children and Adolescents (ERICA)
Side effects data
From 2014 Phase 2 trial • 40 Patients • NCT01114373
39%
Early Morning Wakening
Trial Design
Group I: Administration of Melatonin
Experimental Treatment
1 Intervention
Group II: Administration of Placebo
Placebo Group
1 Intervention
How many patients have taken this drug
Who is running the clinical trial?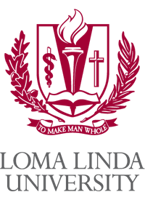 Loma Linda University
Lead Sponsor
293 Previous Clinical Trials
258,069 Total Patients Enrolled
Tori Van Dyk, PhD
Principal Investigator
Loma Linda University
Frequently Asked Questions
These questions and answers are submitted by anonymous patients, and have not been verified by our internal team.
Is this study still enrolling participants?
"The clinicaltrials.gov resource confirms that this trial is still searching for participants, with the initial post date having been on September 15th 2021 and the most recent update being logged on September 19th 2022."
Could I be accepted into this research program?
"This investigation is inviting 80 youths between the ages of 13 and 17 with sleep disturbances to participate. Aspiring candidates must evidence self-reported sleeping issues, be able to comprehend English, not have taken melatonin beforehand, and meet all other requirements as detailed in the protocol."
How many participants are taking part in this experiment?
"Affirmative. The requirements for this medical trial, which was introduced on September 15th 2021, are currently being sought after by the research team. They need 80 volunteers from 2 different sites to complete their study."
Is this trial open to individuals aged 85 and above?
"The age range for eligibility in this clinical trial is 13 to 17 years old, as specified by the inclusion criteria."
Who else is applying?
What state do they live in?
What site did they apply to?
What portion of applicants met pre-screening criteria?