Other
Weight Loss for Obesity
Duke University Medical Center, Durham, NC
Targeting 3 different conditions
Weight Loss
N/A
Waitlist Available
Led by Lou DeFrate
Research Sponsored by Duke University
Eligibility Criteria Checklist
Specific guidelines that determine who can or cannot participate in a clinical trial
Must have
Be between 18 and 65 years old
Must not have
Be younger than 18 years old
Be older than 65 years old
Follow Up
baseline, 3 months, and 6 months
Study Summary
This trial is testing whether obesity affects cartilage composition and function, and whether weight loss can help restore these things. It will involve people who are 18-45 years old and obese, and require MR Imaging, evaluation of joint loading, cartilage strain measurement, and participation in a weight loss intervention.
Timeline
Screening ~ 3 weeks
3 visits
Follow Up ~ baseline, 3 months, and 6 months
Follow Up ~
baseline, 3 months, and 6 months
This trial's timeline: 3 weeks for screening, Varies for treatment, and baseline, 3 months, and 6 months for reporting.
Treatment Details
Study Objectives
Outcome measures can provide a clearer picture of what you can expect from a treatment.
Secondary outcome measures
Change from baseline in 6-minute walk (meters) at 3 and 6 months
Change from baseline in biomarkers of insulin resistance and beta-cell function at 3 and 6 months
Change from baseline in body weight at 3 and 6 months
+16 more
Awards & Highlights
All patients enrolled in this study will receive some form of active treatment.
Trial Design
Group I: Weight-Loss
Experimental Treatment
1 Intervention
Participants in the weight-loss intervention arm of the study will be enrolled in an individualized 6-month intervention designed to achieve a 10% reduction of body weight relative to baseline. Each participant receives a calorie (kcal) prescription derived from calculations of estimated total energy expenditure (TEE) based on weight, height, sex, age, and activity level using equations developed by the Institute of Medicine [29]. Prescribed kcal levels are adjusted downward from the TEE to achieve a weekly weight loss of 1 to 2 pounds, generally a deficit of 500-1000 kcal/day. Intervention activities include individual diet counseling, group support, goal setting, self-monitoring, stress management, and problem solving. Weekly group support and education sessions, along with daily food journaling and weekly weigh-ins, are recognized approaches for successful weight loss [30-32]. Once the weight loss goal is achieved, diets will be liberalized for weight maintenance.
Group II: Wellness Education
Active Control
1 Intervention
Control participants will be counseled to maintain their baseline body weight and level of physical activity. They will report weights weekly and if their weight deviates from baseline they will be asked to keep daily food logs and counseled to return calorie intakes to weight maintenance level. To document diet intakes/adherence, 3-day food records will be collected at months 0, 3, and 6 and analyzed for calorie and nutrient composition. Participants will be encouraged not to change their physical activity levels from baseline and their activity will be monitored by Actigraph activity monitors worn in 7-day periods at months 0, 3, and 6. In addition, each participant will be invited to enter the weight loss intervention after completion of the health education control course.
How many patients have taken this drug
Who is running the clinical trial?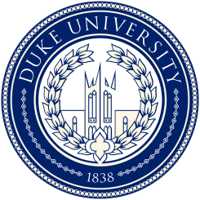 Duke University
Lead Sponsor
2,275 Previous Clinical Trials
3,091,978 Total Patients Enrolled
78 Trials studying Obesity
31,351 Patients Enrolled for Obesity
Lou DeFrate
Principal Investigator
Duke University
Media Library


Weight Loss (Other) Clinical Trial Eligibility Overview. Trial Name: NCT04730557 — N/A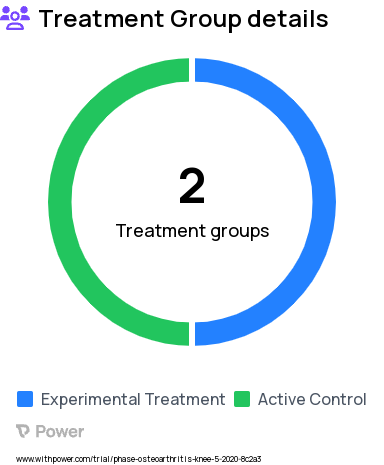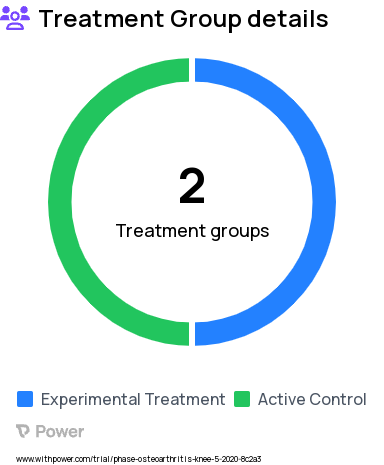 Obesity Research Study Groups: Wellness Education, Weight-Loss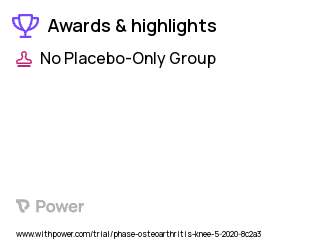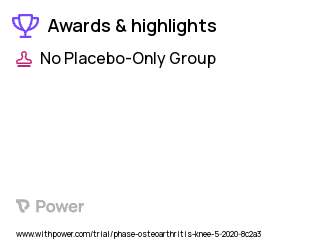 Obesity Clinical Trial 2023: Weight Loss Highlights & Side Effects. Trial Name: NCT04730557 — N/A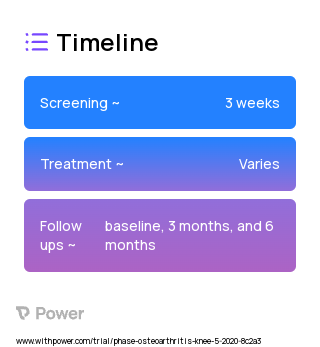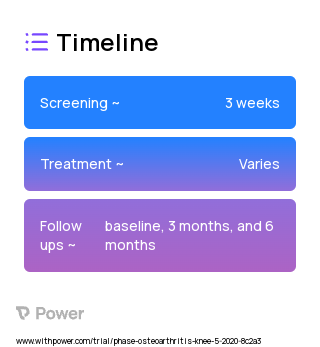 Weight Loss (Other) 2023 Treatment Timeline for Medical Study. Trial Name: NCT04730557 — N/A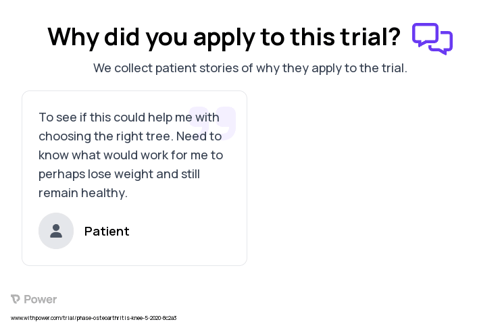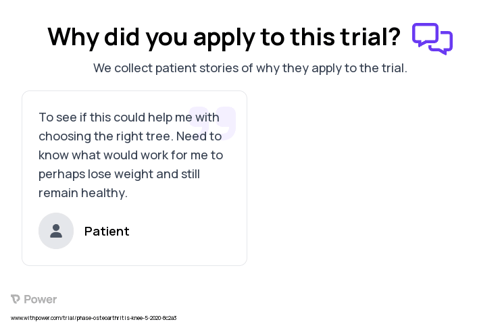 Obesity Patient Testimony for trial: Trial Name: NCT04730557 — N/A
Frequently Asked Questions
These questions and answers are submitted by anonymous patients, and have not been verified by our internal team.
How many individuals are being accepted into this research program?
"Affirmative. The clinical trial information located on clinicaltrials.gov affirms that this research is currently enrolling participants; the study was originally posted on June 5th 2020 and recently updated on September 9th 2022. There are 100 patients needed from one medical site for the duration of the protocol."
Is there currently an open call to join this trial?
"Affirmative. The clinicaltrials.gov portal attests that this research is in need of volunteers for its study, which was initially posted on June 5th 2020 and last updated September 9th 2022. Specifically, the project requires 100 individuals to join from 1 medical establishment."
Who meets the criteria to participate in this research project?
"Prospective participants of this trial must have arthrosis and be between ages 18-45. The study's target enrollment is approximately 100 individuals."
Who else is applying?
What state do they live in?
What site did they apply to?
Duke University Medical Center
What portion of applicants met pre-screening criteria?
How many prior treatments have patients received?
Why did patients apply to this trial?
To see if this could help me with choosing the right tree. Need to know what would work for me to perhaps lose weight and still remain healthy.
Recent research and studies