Study Summary
This trial is studying an exercise strategy to help reduce functional decline in veterans with both chronic obstructive pulmonary disease and obstructive sleep apnea.
Chronic Obstructive Pulmonary Disease (COPD)

Obstructive Sleep Apnea
Study Objectives
3 Primary · 0 Secondary · Reporting Duration: 12 weeks
Concentration of Serum hs-CRP (mg/dL)
Scale number on Epworth Sleepiness Scale
Trial Design
2 Treatment Groups
28 Total Participants · 2 Treatment Groups
Primary Treatment: Exercise · No Placebo Group · N/A
Exercise
Experimental Group · 1 Intervention: Exercise · Intervention Types: Behavioral
Usual Care
NoIntervention Group · 1 Intervention: Usual Care · Intervention Types:
How many patients have taken this drug
Who is running the clinical trial?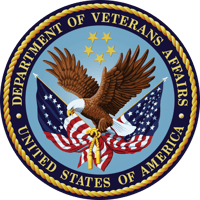 VA Office of Research and Development
Lead Sponsor
1,496 Previous Clinical Trials
2,724,370 Total Patients Enrolled
Madalina Macrea, MD PhD
Principal Investigator
Salem VA Medical Center, Salem, VA
Eligibility Criteria
Age Any Age · All Participants · 2 Total Inclusion Criteria
Mark "Yes" if the following statements are true for you:
Who else is applying?
What state do they live in?
California

50.0%

Texas

25.0%

Pennsylvania

25.0%
What site did they apply to?
Salem VA Medical Center, Salem, VA

100.0%
What portion of applicants met pre-screening criteria?
Did not meet criteria

100.0%
Frequently Asked Questions
How many individuals are currently participating in this investigation?
"Affirmative. The details provided on clinicaltrials.gov reveal that the enrollment phase of this medical trial is underway, with 28 participants being recruited from 1 site since its inception on April 1st 2022 and last update on April 20th 2022." - Anonymous Online Contributor
Are any more individuals being admitted to this clinical research program?
"That is true. According to the information furnished on clinicaltrials.gov, this trial has been recruiting since April 1st 2022 and the latest update was made on April 20th of that same year. The experiment requires 28 volunteers from a single medical facility." - Anonymous Online Contributor
Please Note: These questions and answers are submitted by anonymous patients, and have not been verified by our internal team.