Study Summary
This trial seeks to assess a new, non-antibiotic approach to treat symptoms of Lyme disease after antibiotic treatment. taVNS offers potential to reduce burden of symptoms without side effects.
Post-Treatment Lyme Disease Syndrome
Treatment Effectiveness
Phase-Based Effectiveness
Similar Trials
Study Objectives
5 Primary · 0 Secondary · Reporting Duration: Up to 4 weeks
Ratings of Treatment Satisfaction (Likert Scale)
Total Number of Treatment Emergent Adverse Events
Trial Safety
Awards & Highlights
All patients enrolled in this trial will receive the new treatment.
Trial Design
1 Treatment Group
PTLD - active taVNS
1 of 1
12 Total Participants · 1 Treatment Group
Primary Treatment: PTLD - active taVNS · No Placebo Group · N/A
PTLD - active taVNS
Experimental Group · 1 Intervention: taVNS · Intervention Types: Device
How many patients have taken this drug
Who is running the clinical trial?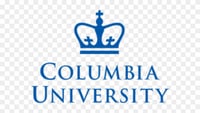 Columbia University
Lead Sponsor
1,337 Previous Clinical Trials
1,642,417 Total Patients Enrolled
Brian A. Fallon, MD
Principal Investigator
Columbia University
Eligibility Criteria
Age 18 - 65 · All Participants · 3 Total Inclusion Criteria
Mark "Yes" if the following statements are true for you:
You have a record of Lyme disease which was identified and treated by an authorized medical professional more than 6 months ago.
Symptoms are causing significant distress or impairment.
You have persisting symptoms of Lyme disease after an initial 6-month period of diagnosis and antibiotic treatment.
Who else is applying?
What state do they live in?
What site did they apply to?
Lyme and Tick-Borne Diseases Research Center

100.0%
What portion of applicants met pre-screening criteria?
Why did patients apply to this trial?
"I am open to innovate and investigate along with the trial about new opportunities to help mills of people in the USA, and more worldwide. I know my body is still strong, but is in a constant battle with Lyme, I need to find an answer as soon as possible to ensure a quality of life that I know I deserve."
What questions have other patients asked about this trial?
"What is the exact protocol, what are the side effect you have detected in other patience?"
How many prior treatments have patients received?
Frequently Asked Questions
Could I potentially qualify for participation in this experiment?
"To be eligible for the trial, potential participants must have lyme disease syndrome post-treatment and lie within a certain age range (18-65). A total of 12 individuals are expected to take part." - Anonymous Online Contributor
Are there any available slots in this experiment?
"Based on the information available from clinicaltrials.gov, it is apparent that this study has concluded its recruitment of participants; after being posted in April 1st 2023 and most recently updated on March 8th 2023. Nonetheless, there are still 9 other medical trials seeking candidates at present." - Anonymous Online Contributor
Does this experiment encompass geriatric patients?
"As detailed in the inclusion criteria, individuals aged 18 to 65 are eligible for this trial. In contrast, there are four other studies that accept minors and seven different ones designed for patients over the age of sixty-five." - Anonymous Online Contributor
Please Note: These questions and answers are submitted by anonymous patients, and have not been verified by our internal team.