Study Summary
This trial will test whether practice facilitation can help improve the fidelity of an intervention and clinical measures.
Treatment Effectiveness
This is further along than 93% of similar trials
Study Objectives
1 Primary · 2 Secondary · Reporting Duration: 12 months
Level of implementation fidelity
Blood Pressure (BP) control
Trial Safety
This is further along than 85% of similar trials
Trial Design
2 Treatment Groups
Practice Faciliation
1 of 2
700 Total Participants · 2 Treatment Groups
Primary Treatment: ALTA · No Placebo Group · Phase 4
Practice Faciliation
Experimental Group · 1 Intervention: ALTA · Intervention Types: Behavioral
Usual Care
NoIntervention Group · 1 Intervention: Usual Care · Intervention Types:
Who is running the clinical trial?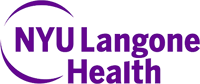 NYU Langone Health
Lead Sponsor
1,276 Previous Clinical Trials
757,499 Total Patients Enrolled
Antoinette Schoenthaler, EdD
Principal Investigator
NYUMC Langone
5 Previous Clinical Trials
919 Total Patients Enrolled
Eligibility Criteria
Age 18 - 90 · All Participants · 7 Total Inclusion Criteria
Mark "Yes" if the following statements are true for you:
You identify yourself as Latino.
You must be able to speak English or Spanish fluently.
Frequently Asked Questions
Is the minimum age requirement for this research project younger than twenty years old?
"This trial is seeking volunteers who are of legal age and under 90 years old." - Anonymous Online Contributor
Has the Federal Drug Administration authorized ALTA for utilization?
"Since ALTA has already been approved, there is a high degree of confidence in its safety; thus it earned a score of 3." - Anonymous Online Contributor
Is participation in this experiment available to me?
"This research initiative is seeking 700 individuals with hypertension aged 18-90. The primary prerequisites for eligibility are: participants must be prescribed one or more antihypertensive medications and have exhibited <80% adherence to the prescriptions in the last year, as per pharmacy records obtained from their healthcare provider's electronic health record system; they must also exceed the age of majority." - Anonymous Online Contributor
Are individuals being enlisted for the experiment at this time?
"Affirmative. Clinicaltrials.gov affirms that this clinical trial, first uploaded on December 1st 2020, is actively looking for participants. Approximately 700 people must be enrolled from a single healthcare facility to complete the study." - Anonymous Online Contributor
Is there a cap on the number of participants in this medical research project?
"Indeed, clinicaltrials.gov verifies that this research study is still recruiting participants for participation. The trial was posted on December 1st 2020 and recently modified on November 8th 2022; 700 patients are required from one medical site to complete the experiment." - Anonymous Online Contributor
Please Note: These questions and answers are submitted by anonymous patients, and have not been verified by our internal team.