Study Summary
This trial will study if health coaching can improve postpartum care, hypertension control and self-management in 140 participants over 12 months.
Treatment Effectiveness
Phase-Based Effectiveness
Study Objectives
1 Primary · 12 Secondary · Reporting Duration: 6 and 12 months
Hemoglobin A1c at 12 months postpartum
Lipid Profile at 12 months postpartum
Microalbumin Creatine Ratio at 12 months postpartum
Percentage of participants that achieve hypertension control at 12 months postpartum
Change in Body Mass Index (BMI)
Change in Home Blood Pressure Monitoring Frequency
Change in physical activity as measured by the Godin Physical Activity Questionnaire
Dietary Changes: Change in Sodium intake (milligrams/day) as assessed by the Automated Self-Administered 24-hour Dietary Assessment
Hypertension Control: Number of Participants who initiate, titrate, or cease BP medications
Hypertension Control: Summary of Antihypertensive Type
Number of Participants Who Attend 12 month Postpartum Care Visit
Difference in Self-Reported and Electronic Medical Record (EMR) documented BP at 6 months postpartum
Trial Safety
Awards & Highlights
All patients enrolled in this trial will receive the new treatment.
Trial Design
2 Treatment Groups
140 Total Participants · 2 Treatment Groups
Primary Treatment: Health Coaching · No Placebo Group · N/A
Health Coaching
Experimental Group · 2 Interventions: Health Coaching, Home Blood Pressure Monitoring · Intervention Types: Other, Other
Standard of Care
NoIntervention Group · 1 Intervention: Standard of Care · Intervention Types:
Trial Logistics
Trial Timeline
Reporting: 6 and 12 months
Who is running the clinical trial?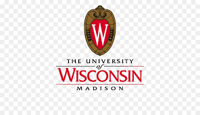 University of Wisconsin, Madison
Lead Sponsor
1,102 Previous Clinical Trials
2,900,263 Total Patients Enrolled
UnityPoint Health-Meriter Foundation
UNKNOWN
1 Previous Clinical Trials
60 Total Patients Enrolled
Kara K Hoppe, DO
Principal Investigator
University of Wisconsin, Madison
1 Previous Clinical Trials
105 Total Patients Enrolled
Eligibility Criteria
Age 18+ · Female Participants · 1 Total Inclusion Criteria
Mark "Yes" if the following statements are true for you:
Frequently Asked Questions
Are there still opportunities for individuals to participate in the trial?
"As recorded on clinicaltrials.gov, this study has ceased patient recruitment as of January 5th 2023 after first being posted on February 1st 2023. However, there are 729 other trials that are presently welcoming patients to participate in their research." - Anonymous Online Contributor
Please Note: These questions and answers are submitted by anonymous patients, and have not been verified by our internal team.