Study Summary
This trial will test whether a caregiving skills intervention can improve the psychological health of caregivers and patients, as well as reduce patient cancer symptoms and healthcare utilization.
Study Objectives
1 Primary · 0 Secondary · Reporting Duration: through study completion and average of 1 year.
M. D. Anderson Symptom Inventory (MDASI) questionnaires
Trial Design
0 Treatment Group
120 Total Participants · 0 Treatment Group
Primary Treatment: Treatment · No Placebo Group · N/A
Trial Logistics
Trial Timeline
Reporting: through study completion and average of 1 year.
Who is running the clinical trial?

National Cancer Institute (NCI)
NIH
13,156 Previous Clinical Trials
41,163,480 Total Patients Enrolled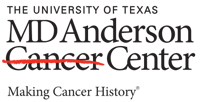 M.D. Anderson Cancer Center
Lead Sponsor
2,827 Previous Clinical Trials
1,792,716 Total Patients Enrolled
Kathryn Milbury, MA,PHD
Principal Investigator
M.D. Anderson Cancer Center
Eligibility Criteria
Age 18+ · All Participants · 3 Total Inclusion Criteria
Mark "Yes" if the following statements are true for you:
Frequently Asked Questions
Are applications currently being accepted for this experiment?
"According to the information on clinicaltrials.gov, this research study is presently in search of participants. The initial post was published October 21st 2022 and an update occurred November 1st 2022." - Anonymous Online Contributor
What is the scale of this medical experiment in terms of patient numbers?
"Affirmative. Clinicaltrials.gov records show that this medical experiment, which was initially posted on October 21st 2022, is presently recruiting participants. There are 120 individuals required to participate at a single trial location." - Anonymous Online Contributor
Please Note: These questions and answers are submitted by anonymous patients, and have not been verified by our internal team.