Study Summary
This trial uses a web app to help transplant patients on a waitlist communicate their need for a living donor, and provides potential donors the opportunity to engage with the evaluation process.
Kidney Failure

End Stage Liver Disease
Study Objectives
2 Primary · 2 Secondary · Reporting Duration: Up to 5 years
App utilization as assessed by number of participants with story completion and posting in the donor app
Live donor transplantation
Potential donors identified
The Donor App Implementation
Trial Design
1 Treatment Group
1000 Total Participants · 1 Treatment Group
Primary Treatment: The Donor App · No Placebo Group · N/A
The Donor App
Experimental Group · 1 Intervention: The Donor App · Intervention Types: Other
Who is running the clinical trial?
MaineHealth
OTHER
64 Previous Clinical Trials
36,976 Total Patients Enrolled
Johns Hopkins University
Lead Sponsor
2,093 Previous Clinical Trials
31,766,729 Total Patients Enrolled
Washington University School of Medicine
OTHER
1,823 Previous Clinical Trials
2,283,113 Total Patients Enrolled
Scripps Health
OTHER
53 Previous Clinical Trials
11,104 Total Patients Enrolled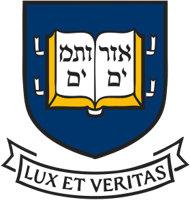 Yale University
OTHER
1,710 Previous Clinical Trials
20,476,027 Total Patients Enrolled

Rush University Medical Center
OTHER
391 Previous Clinical Trials
152,637 Total Patients Enrolled
Andrew Cameron, MD PhD
Principal Investigator
Johns Hopkins University
1 Previous Clinical Trials
1,350 Total Patients Enrolled
Eligibility Criteria
Age 18+ · All Participants · 2 Total Inclusion Criteria
Mark "Yes" if the following statements are true for you:
Frequently Asked Questions
In what venues are the trials of this clinical research being conducted?
"This experiment is being conducted at Scripps Green Hospital in San Diego, CA, The Johns Hopkins Hospital in Baltimore, MD, and Rush University Medical Center in Chicago IL as well as 6 other medical centres." - Anonymous Online Contributor
Is enrollment available for this clinical trial?
"According to clinicaltrials.gov, this ongoing medical trial is currently in need of participants since it was last updated on November 15th 2022 and initially posted on November 27th 2017." - Anonymous Online Contributor
How many individuals are actively engaged in this clinical experiment?
"This clinical trial necessitates 1000 eligible patients. Possible venues for participation include The Johns Hopkins Hospital in Baltimore, Maryland and Scripps Green Hospital located in San Diego, California." - Anonymous Online Contributor
Please Note: These questions and answers are submitted by anonymous patients, and have not been verified by our internal team.