Study Summary
This trial is a randomized controlled trial, which is the best way to determine if one treatment is better than the other.
Study Objectives
1 Primary · 21 Secondary · Reporting Duration: 34 - 36 weeks post-menstrual age
Baby Care Questionnaire (BCQ)
Infant/Toddler Sensory Profile (Low Registration Domain)
Infant/Toddler Sensory Profile (Low Threshold Domain)
Infant/Toddler Sensory Profile (Sensation Avoiding Domain)
Infant/Toddler Sensory Profile (Sensation Seeking Domain)
Infant/Toddler Sensory Profile (Sensory Sensitivity Domain)
Mother-Infant Bonding Scale (MIBS)
Type and incidence of any adverse event
Type and incidence of serious adverse event
30 days post-randomization
Ventilator - respiratory equipment
General Movements Assessment (GMA)
Determine whether neurodevelopment at 3-4 months CA is mediated by improved neurodevelopmental profiles at 34-36 weeks PMA.
36 weeks post-menstrual age
Abnormal cardiac remodeling
Diagnosis of cardiac dysfunction
Diagnosis of pulmonary hypertension or death
Positive-pressure dependency or death
Evaluation of effect modifiers on primary
Days requiring positive-pressure assisted breathing
Need for rescue intervention
Trial Design
1 Treatment Group
240 Total Participants · 1 Treatment Group
Primary Treatment: Primary Comparator · No Placebo Group · N/A
Primary Comparator
ActiveComparator Group · 3 Interventions: Responsive Management Intervention, Percutaneous Patent Ductus Arteriosus Closure (PPC), Echocardiogram, cardiac · Intervention Types: CombinationProduct, Device, DiagnosticTest
Trial Logistics
Trial Timeline
Reporting: 34 - 36 weeks post-menstrual age
Who is running the clinical trial?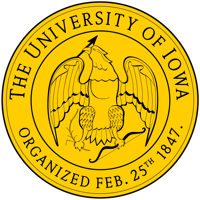 University of Iowa
OTHER
420 Previous Clinical Trials
878,683 Total Patients Enrolled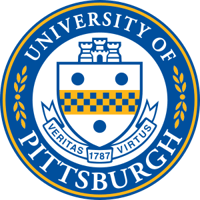 University of Pittsburgh
OTHER
1,635 Previous Clinical Trials
16,307,304 Total Patients Enrolled
National Heart, Lung, and Blood Institute (NHLBI)
NIH
3,623 Previous Clinical Trials
47,121,527 Total Patients Enrolled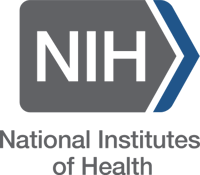 National Institutes of Health (NIH)
NIH
2,473 Previous Clinical Trials
24,591,439 Total Patients Enrolled
Nationwide Children's Hospital
Lead Sponsor
313 Previous Clinical Trials
5,215,582 Total Patients Enrolled
University of Bristol
OTHER
89 Previous Clinical Trials
11,007,003 Total Patients Enrolled
Cedars-Sinai Medical Center
OTHER
463 Previous Clinical Trials
151,169 Total Patients Enrolled
Children's Hospital Los Angeles
OTHER
207 Previous Clinical Trials
5,071,507 Total Patients Enrolled

Abbott
Industry Sponsor
737 Previous Clinical Trials
478,882 Total Patients Enrolled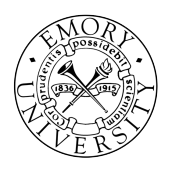 Emory University
OTHER
1,527 Previous Clinical Trials
2,714,291 Total Patients Enrolled
Dartmouth College
OTHER
72 Previous Clinical Trials
1,416,848 Total Patients Enrolled
Eligibility Criteria
Age 7 - 32 · All Participants · 6 Total Inclusion Criteria
Mark "Yes" if the following statements are true for you:
Only premature babies born between 22 weeks and 27 weeks and 6 days of gestation are eligible.
You are currently being cared for in a neonatal intensive care unit (NICU) as a study participant.
You weighed at least 700 grams at birth.
You are currently using a machine to help you breathe.
Your echocardiogram (ECHO) shows a score of 6 or higher for HSPDA (a measure of heart function).
Your baby needs to be between 7-32 days old and have a heart test done within the last 5 days to be eligible for randomization in the study.
Frequently Asked Questions
Do you accept participants who are over fifty years of age for this examination?
"This research requires participants who are between 7 and 32 years of age." - Anonymous Online Contributor
Is there a possibility of my participation in this clinical trial?
"This study seeks to enrol 240 neonates between 7 and 32 days of age with a patent ductus arteriosus. To qualify, infants must have been born within the 22-week+0 day (220/7 weeks) through 27-weeks+6 day (276/7 weeks) gestational window; weigh at least 700 grams; be mechanically ventilated when consenting and randomizing; exhibit an ECHO score of 6 or greater on their HSPDA ("PDA Score"); and randomization must occur within 5 days postnatal from obtaining the qualifying ECHO." - Anonymous Online Contributor
Which Canadian health care centers have been assigned to this medical investigation?
"At present, 23 sites are permitting the enrollment of patients. These include Seattle, Sacramento and Ann Arbor along with 20 additional cities. To minimize travel costs associated with participation in this study it is advisable to enroll at a site near your residence." - Anonymous Online Contributor
Are there any vacant spots available for participants in this experiment?
"As per the information provided on clinicaltrials.gov, this medical research is not in need of participants at present time. Initially posted March 1st 2023 and last updated September 15th 2022, there are currently 14 other investigations recruiting volunteers." - Anonymous Online Contributor
Please Note: These questions and answers are submitted by anonymous patients, and have not been verified by our internal team.