Study Summary
This trial will test a lifestyle intervention to see if it can reduce type 2 diabetes risk factors and increase quality of life among high-risk Latino families.
Type 2 Diabetes

Obesity

Childhood Obesity
Study Objectives
1 Primary · 6 Secondary · Reporting Duration: 16 weeks
Total body composition-fat
Total body composition-muscle
Weight Specific Quality of Life (QoL)
Trial Safety
22%
common cold/respiratory tract infection
16%
nausea and/or vomiting
11%
stomach/abdominal pain or discomfort
This histogram enumerates side effects from a completed 2008 Phase 2 trial (NCT00151411) in the Metformin ARM group. Side effects include: Diarrhea with 35%, headache/migraine with 22%, common cold/respiratory tract infection with 22%, nausea and/or vomiting with 16%, flu with 15%.
Trial Design
2 Treatment Groups
Lifestyle Intervention
1 of 2
132 Total Participants · 2 Treatment Groups
Primary Treatment: Lifestyle Intervention · No Placebo Group · N/A
Lifestyle Intervention
Experimental Group · 1 Intervention: Lifestyle Intervention · Intervention Types: Behavioral
Comparison control
NoIntervention Group · 1 Intervention: Comparison control · Intervention Types:
How many patients have taken this drug
Who is running the clinical trial?

Arizona State University
Lead Sponsor
248 Previous Clinical Trials
89,093 Total Patients Enrolled
Phoenix Children's Hospital
OTHER
68 Previous Clinical Trials
5,011,890 Total Patients Enrolled
St. Vincent de Paul Medical and Dental Clinic
OTHER
2 Previous Clinical Trials
152 Total Patients Enrolled
Valley of the Sun YMCA, Arizona
OTHER
1 Previous Clinical Trials
117 Total Patients Enrolled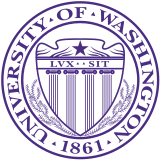 University of Washington
OTHER
1,610 Previous Clinical Trials
1,572,945 Total Patients Enrolled

National Institute of Diabetes and Digestive and Kidney Diseases (NIDDK)
NIH
2,182 Previous Clinical Trials
4,088,765 Total Patients Enrolled
Eligibility Criteria
Age 10 - 99 · All Participants · 6 Total Inclusion Criteria
Mark "Yes" if the following statements are true for you:
You identify yourself as American Indian.
You identify as Latino based on your self-report.
Frequently Asked Questions
Please Note: These questions and answers are submitted by anonymous patients, and have not been verified by our internal team.