Study Summary
This trial is testing a new combination therapy of 8-chloroadenosine and venetoclax to see if it is safe and effective in treating patients with acute myeloid leukemia.
Refractory Acute Myelogenous Leukemia

Acute Myeloid Leukemia

Acute Recurrent Myeloid Leukemia
Study Objectives
2 Primary · 4 Secondary · Reporting Duration: Up to 1 year
Event-free survival (EFS)
Duration of response (DOR)
Dose limiting toxicity (DLT)
Incidence of adverse events (AEs)
Trial Design
1 Treatment Group
Treatment (8-chloroadenosine, venetoclax)
1 of 1
30 Total Participants · 1 Treatment Group
Primary Treatment: 8-Chloroadenosine · No Placebo Group · Phase 1
Treatment (8-chloroadenosine, venetoclax)
Experimental Group · 2 Interventions: 8-Chloroadenosine, Venetoclax · Intervention Types: Drug, Drug
How many patients have taken this drug
Who is running the clinical trial?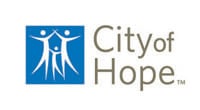 City of Hope Medical Center
Lead Sponsor
523 Previous Clinical Trials
2,249,708 Total Patients Enrolled

National Cancer Institute (NCI)
NIH
13,149 Previous Clinical Trials
41,161,390 Total Patients Enrolled
Vinod Pullarkat
Principal Investigator
City of Hope Medical Center
1 Previous Clinical Trials
20 Total Patients Enrolled
Eligibility Criteria
Age 18+ · All Participants · 16 Total Inclusion Criteria
Mark "Yes" if the following statements are true for you:
You are expected to live for at least three more months.
You have Acute Myeloid Leukemia (AML) and have either relapsed after treatment, not responded to prior treatments, or have not achieved complete response after two rounds of therapy. If you have AML evolving from myelodysplastic syndrome (MDS) or myeloproliferative disorder, you must have failed prior treatments. If you have undergone allogeneic hematopoietic stem cell transplantation (alloHCT), you must have relapsed at least 3 months after the procedure and not have active graft versus host disease.
Frequently Asked Questions
To what extent is 8-Chloroadenosine a safe and reliable treatment for individuals?
"The data available for 8-Chloroadenosine's safety and efficacy is limited, thus it was rated a 1 on the Power team scale." - Anonymous Online Contributor
How many participants have enrolled in the research project thus far?
"Affirmative. Clinicaltrials.gov attests that this research study, which was initially posted on July 25th 2022, is currently recruiting participants. Approximately 30 patients are being called for at a single medical centre." - Anonymous Online Contributor
What are the primary goals of this research endeavor?
"This clinical trial will be evaluated over the course of a 28-day cycle. The primary outcome is to measure adverse effects, while secondary objectives include assessing time to response (defined by ELN criteria 2017) using Kaplan and Meier's product-limit method, determining duration of response according to ELN guidelines and employing Kaplan and Meier once again, as well as measuring overall survival with the same methodology." - Anonymous Online Contributor
Are there any vacancies available in this study for participants?
"Affirmative. The information provided on clinicaltrials.gov suggests that this medical trial is actively enrolling participants and was initially posted on July 25th 2022, with its most recent update occurring on August 15th 2022. At present, the study requires 30 individuals to register from a single facility." - Anonymous Online Contributor
Please Note: These questions and answers are submitted by anonymous patients, and have not been verified by our internal team.