Study Summary
This trial is testing a new cognitive remediation therapy that includes "Bridging" sessions to help Veterans with major depressive disorder and a history of suicide attempt(s).
Study Objectives
1 Primary · 0 Secondary · Reporting Duration: Change in Pre-treatment Score minus Post-treatment Score (Week 10)
Trial Design
0 Treatment Group
36 Total Participants · 0 Treatment Group
Primary Treatment: Treatment · No Placebo Group · N/A
Trial Logistics
Trial Timeline
Reporting: change in pre-treatment score minus post-treatment score (week 10)
Who is running the clinical trial?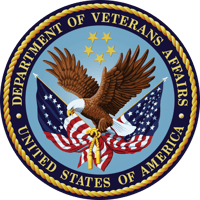 VA Office of Research and Development
Lead Sponsor
1,494 Previous Clinical Trials
2,724,278 Total Patients Enrolled
69 Trials studying Depression
20,739 Patients Enrolled for Depression
Erin A Hazlett-Oakes, PhD
Principal Investigator
James J. Peters Veterans Affairs Medical Center
Eligibility Criteria
Age 18 - 60 · All Participants · 7 Total Inclusion Criteria
Mark "Yes" if the following statements are true for you:
You have served in the U.S. military.
You have been diagnosed with major depressive disorder and have attempted suicide within the past year.
You currently have thoughts about wanting to die or harm yourself, but you do not have a specific plan to do so right now.
Frequently Asked Questions
Is this trial open to participants of twenty-one or older?
"This research is looking for eligible participants aged 18 to 60 years old." - Anonymous Online Contributor
Are there any open vacancies for participants in this medical trial?
"Affirmative. Per clinicaltrials.gov, this medical research is presently searching for participants. This trial was first made available on January 1st 2022 and has been updated as recently as the 20th of January 20202. 36 subjects must be enrolled to fulfill the study's requirements across one site." - Anonymous Online Contributor
What are the eligibility criteria for participating in this trial?
"This clinical trial seeks 36 participants aged between 18 and 60 who have involutional psychosis. In addition to the age requirement, potential volunteers need to be US veterans with a primary diagnosis of major depressive disorder (MDD) as well as an elevated score on the rumination measure (Ruminative Response Scale). Additionally, they must exhibit either passive suicidal ideation or active ideation without intent nor plan based on their C-SSRS rating. Furthermore, these subjects should already be in psychotherapy at James J. Peters VA Medical Center and 30% of them should be female." - Anonymous Online Contributor
How many individuals have become involved in this trial thus far?
"That is accurate. The trial, which was initially uploaded to clinicaltrials.gov on January 1st 2022, remains open for recruitment and seeks 36 individuals from a single location." - Anonymous Online Contributor
Please Note: These questions and answers are submitted by anonymous patients, and have not been verified by our internal team.