Study Summary
This trial will study the brain's electrical activity and stimulate certain areas during epilepsy surgery monitoring to understand cognitive control.
Study Objectives
2 Primary · 0 Secondary · Reporting Duration: up to 1 week
Cognitive Task Performance
Trial Design
1 Treatment Group
Electrical stimulation
1 of 1
5 Total Participants · 1 Treatment Group
Primary Treatment: Electrical stimulation · No Placebo Group · N/A
Electrical stimulation
Experimental Group · 1 Intervention: Brain Stimulation · Intervention Types: Procedure
Who is running the clinical trial?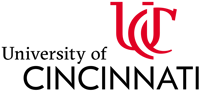 University of Cincinnati
Lead Sponsor
391 Previous Clinical Trials
635,704 Total Patients Enrolled
Eligibility Criteria
Age 18 - 70 · All Participants · 1 Total Inclusion Criteria
Mark "Yes" if the following statements are true for you:
Frequently Asked Questions
Does this trial encompass participants of advanced age?
"This trial permits those aged 18 and over, up to the maximum age of 70." - Anonymous Online Contributor
Who is eligible to enroll in this clinical research?
"This trial is searching for 5 individuals with compromised cognition aged between 18 to 70. Notably, the University of Cincinnati Medical Centre requires that potential participants are currently undergoing electroencephalographic (EEG) monitoring as part of a pharmacologically resilient epileptic treatment procedure." - Anonymous Online Contributor
Is this research endeavor currently open to new participants?
"Affirmative. Clinicaltrials.gov provides evidence that this research is still recruiting individuals, with the first post date being June 20th 2022 and last update on February 13th 2023. It requires 5 subjects to be recruited from 1 healthcare facility." - Anonymous Online Contributor
What is the current enrollment size for this clinical trial?
"Affirmative. Clinicaltrials.gov contains information suggesting that recruitment for this study is currently underway, having been initiated on June 20th 2022 and last updated February 13rd 2023. There are 5 vacancies available at a single clinical site." - Anonymous Online Contributor
Please Note: These questions and answers are submitted by anonymous patients, and have not been verified by our internal team.