Graded Exposure Therapy for Concussion
Led By Noah Silverberg, PhD
Research Sponsored by University of British Columbia
Eligibility Criteria Checklist
Specific guidelines that determine who can or cannot participate in a clinical trial
Must have
Sustained a concussion according to the World Health Organization Neurotrauma Task Force definition between 1 and 12 months ago;
3 or more moderate-severe symptoms on the Rivermead Postconcussion Symptom Questionnaire.
Must not have
Be younger than 18 years old
Study Summary
This trial will assess whether graded exposure therapy is effective in reducing fear avoidance behavior in people with concussion.
Eligibility Criteria
Inclusion Criteria
You will be eligible if you check "Yes" for the criteria below
You had a mild brain injury (concussion) between 1 to 12 months ago according to the World Health Organization's definition.
You have at least three moderate to severe symptoms as reported on the Rivermead Postconcussion Symptom Questionnaire.
Timeline
Screening ~ 3 weeks
3 visits
This trial's timeline: 3 weeks for screening, Varies for treatment, and 3 months for reporting.
Treatment Details
Study Objectives
Outcome measures can provide a clearer picture of what you can expect from a treatment.
Rivermead Post Concussion Symptoms Questionnaire (RPQ): Change
Secondary outcome measures
World Health Organization Disability Assessment Schedule (WHODAS) 2.0 12-item: interviewer version: Change.
Fear Avoidance Behaviour after Traumatic Brain Injury Questionnaire (FAB-TBI): Change
Awards & Highlights
All patients enrolled in this study will receive some form of active treatment.
Trial Design
Group I: Arm 1: Graded Exposure Therapy
Experimental Treatment
1 Intervention
Group II: Arm 2: Prescribed Aerobic Exercise
Active Control
1 Intervention
Group III: Arm 3: Enhanced usual care
Active Control
1 Intervention
Who is running the clinical trial?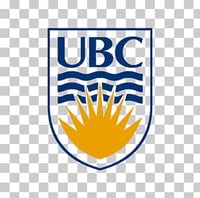 University of British Columbia
Lead Sponsor
1,371 Previous Clinical Trials
1,439,969 Total Patients Enrolled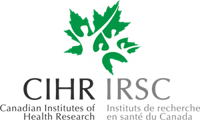 Canadian Institutes of Health Research (CIHR)
OTHER_GOV
1,297 Previous Clinical Trials
25,481,585 Total Patients Enrolled
Noah Silverberg, PhD
Principal Investigator
University of British Columbia
5 Previous Clinical Trials
284 Total Patients Enrolled
Frequently Asked Questions
These questions and answers are submitted by anonymous patients, and have not been verified by our internal team.
How many individuals are participating in this research protocol?
"This medical trial needs 220 eligible patients to join. They can register at the Sunnybrooke Traumatic Brain Injury Clinic in Langley, BC or with Fraser Health Acquired Brain Injury and Concussion Services in Calgary, AB."
Is it possible to enlist in this clinical research?
"For this trial, 220 individuals aged 18-69 who have sustained a traumatic brain injury in the past 12 months must be enrolled. Selected patients should also possess fluency in English, access to internet enabled technology and present with 3 or more moderate-severe symptoms on the Rivermead Postconcussion Symptom Questionnaire."
What is the current count of participating healthcare facilities in this experiment?
"Currently, 6 different medical centres are enrolling participants in this trial. This includes sites based in Langley, Calgary and Vancouver; among other locales. Selecting the facility nearest you is suggested to reduce any commuting challenges for patients who decide to take part."
Are applications being accepted for participation in this clinical experiment?
"The details found on clinicaltrials.gov suggest that the trial is still recruiting participants, with initial postings made in early June 2022 and recent updates provided at the beginning of August."
Is this experimental program recruiting participants over 40 years of age?
"The lower limit for eligibility in this clinical trial is 18 years old and the upper cutoff age is 69."