Study Summary
This trial will provide continued lorlatinib treatment and safety monitoring to those who benefit from it, to further understand its safety profile.
Non-Small Cell Lung Cancer
Treatment Effectiveness
Phase-Based Effectiveness
This is further along than 93% of similar trials
Similar Trials
Study Objectives
2 Primary · 0 Secondary · Reporting Duration: Baseline up to approximately 5 years
Number of participants with adverse events leading to permanent discontinuation of study intervention
Number of serious adverse events reported for all participants
Trial Safety
This is further along than 85% of similar trials
Similar Trials
13%
Blood pressure increased
13%
Vessel puncture site pain
This histogram enumerates side effects from a completed 2020 Phase 1 trial (NCT03542305) in the Mild Impairment ARM group. Side effects include: Blood pressure increased with 13%, Vessel puncture site pain with 13%, Myalgia with 13%.
Awards & Highlights
Drug Has Already Been Approved
The FDA has already approved this drug, and is just seeking more data.
All patients enrolled in this trial will receive the new treatment.
The final step before approval, pivotal trials feature drugs that have already shown basic safety & efficacy.
All Individual Drugs Already Approved
Therapies where all constituent drugs have already been approved are likely to have better-understood side effect profiles.
Trial Design
1 Treatment Group
200 Total Participants · 1 Treatment Group
Primary Treatment: Lorlatinib · No Placebo Group · Phase 4
Lorlatinib
Experimental Group · 1 Intervention: Lorlatinib · Intervention Types: Drug
How many patients have taken this drug
Trial Logistics
Trial Timeline
Reporting: baseline up to approximately 5 years
Who is running the clinical trial?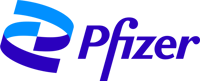 Pfizer
Lead Sponsor
4,396 Previous Clinical Trials
25,774,832 Total Patients Enrolled
Pfizer CT.gov Call Center
Study Director
Pfizer
3,340 Previous Clinical Trials
23,427,435 Total Patients Enrolled
Eligibility Criteria
Age 18+ · All Participants · 0 Total Inclusion Criteria
Mark "Yes" if the following statements are true for you:
Frequently Asked Questions
What is the capacity of this experiment in terms of participants?
"Affirmative. Clinicaltrials.gov displays that this medical trial, which appeared on December 28th 2021 remains active and is currently recruiting participants. 200 individuals are being enrolled from a single medical centre." - Anonymous Online Contributor
Could you please elucidate the potential risks associated with Lorlatinib?
"Lorlatinib has already been approved by the FDA, so its safety level is rated a 3." - Anonymous Online Contributor
Is this clinical research program currently enrolling participants?
"According to information hosted on clinicaltrials.gov, enrollment is presently ongoing for this medical trial which was first publicized on December 28th 2021 and last revised on February 22nd 2023." - Anonymous Online Contributor
Does this clinical research represent a pioneering effort?
"Presently, 17 trials for Lorlatinib are being conducted in 440 cities and 26 nations. The pioneer investigation of this drug occurred in 2016 when Amgen sponsored a trial with 1550 participants which eventually culminated in Phase 2 FDA clearance. Since then, 12 such studies have been completed." - Anonymous Online Contributor
Has any other experimentation been done with Lorlatinib?
"Currently, there are 17 ongoing lorlatinib clinical trials with 1 in the third stage of testing. Broadly based out of Boston, Massachusetts these tests can be found at 901 different medical sites around the world." - Anonymous Online Contributor
Please Note: These questions and answers are submitted by anonymous patients, and have not been verified by our internal team.