Your session is about to expire
We'll log you out in 60 seconds unless you choose to continue
← Back to Search
Preoperative Chemotherapy for Retroperitoneal Sarcoma
(STRASS2 Trial)
Research Sponsored by European Organisation for Research and Treatment of Cancer - EORTC
Eligibility Criteria Checklist
Specific guidelines that determine who can or cannot participate in a clinical trial
Must have
Histologically proven primary high risk leiomyosarcoma (LMS) or Liposarcoma (LPS) of retroperitoneal space or infra-peritoneal spaces of pelvis.
LMS: Any grade LMS can be included. Minimum size of LMS tumor should be 5 cm.
Must not have
Be younger than 18 years old
Follow Up
8 years from first patient in
STRASS2 Trial Summary
This trialtests if chemo before surgery can help people with a certain type of cancer live longer.
Retroperitoneal Sarcoma

Leiomyosarcoma

Liposarcoma
STRASS2 Trial Eligibility Criteria
Inclusion Criteria
You will be eligible if you check "Yes" for the criteria below
STRASS2 Trial Timeline
Screening ~ 3 weeks
3 visits
Follow Up ~ 8 years from first patient in
Follow Up ~
8 years from first patient in
This trial's timeline: 3 weeks for screening, Varies for treatment, and 8 years from first patient in for reporting.
Treatment Details
Study Objectives
Outcome measures can provide a clearer picture of what you can expect from a treatment.
Secondary outcome measures
Distant metastases free survival
Local recurrence free survival
+1 more
Awards & Highlights
All patients enrolled in this study will receive some form of active treatment.
The final step before approval, pivotal trials feature drugs that have already shown basic safety & efficacy.
STRASS2 Trial Design
Group I: Standard arm
Experimental Treatment
1 Intervention
Group II: Experimental arm
Experimental Treatment
1 Intervention
Preoperative chemotherapy and surgery
How many patients have taken this drug
Who is running the clinical trial?
ECOG-ACRIN Cancer Research Group
NETWORK
113 Previous Clinical Trials
175,824 Total Patients Enrolled
Japan Clinical Oncology Group
OTHER
18 Previous Clinical Trials
4,391 Total Patients Enrolled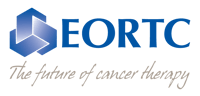 European Organisation for Research and Treatment of Cancer - EORTC
Lead Sponsor
407 Previous Clinical Trials
164,421 Total Patients Enrolled
Media Library


Eligibility Criteria:
This trial includes the following eligibility criteria:
You have certain types of sarcoma that originated from bone, abdominal or gynecological organs, and it has spread to other parts of the body. You have a history of severe allergic reactions to certain medications used to treat sarcoma. You have experienced long-term suppression of your bone marrow. You have had a heart attack within the past 6 months. You have uncontrolled heart rhythm problems. You have already received the maximum allowed doses of certain chemotherapy drugs. You have active and uncontrolled infections. You have received live vaccines within the past month. You have bladder inflammation or blockage of urine flow. You have had another type of cancer within the past 5 years, except for certain types of skin, cervical, or prostate cancer that have been treated and cured. You have uncontrolled severe illness or medical conditions other than the specific type of sarcoma being studied. If you are a female patient, you are pregnant or breastfeeding, or if you are a male or female patient capable of having children, you are not willing to use effective birth control methods. You have any psychological, family, social, or geographical circumstances that could make it difficult for you to follow the study's instructions and schedule. You have known allergies to certain imaging agents and magnetic resonance imaging (MRI).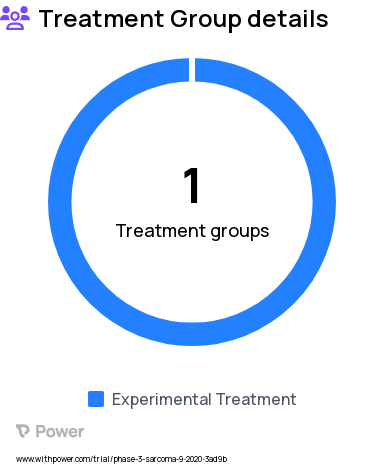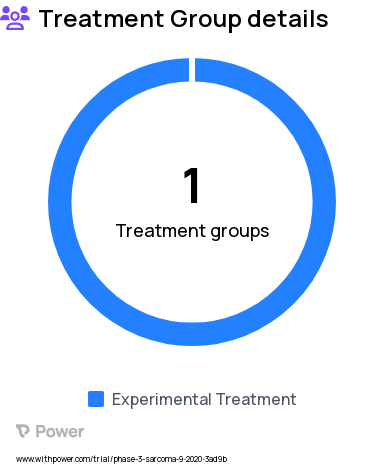 Research Study Groups:
This trial has the following groups:
Group 1: Standard arm
Group 2: Experimental arm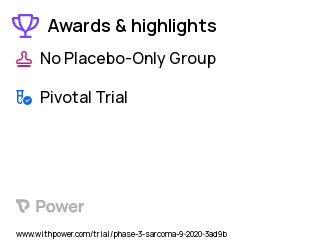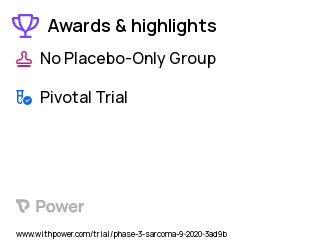 Awards:
This trial has 2 awards, including:
No Placebo-Only Group - All patients enrolled in this study will receive some form of active treatment.
Pivotal Trial - The final step before approval, pivotal trials feature drugs that have already shown basic safety & efficacy.
Timeline:
This trial has the following timeline:
Screening: It may take up to 3 Weeks to process to see if you qualify in this trial.
Treatment: The duration you will receive the treatment varies.
Follow Ups: You may be asked to continue sharing information regarding the trial for 6 Months after you stop receiving the treatment.
Frequently Asked Questions
These questions and answers are submitted by anonymous patients, and have not been verified by our internal team.
Are there opportunities for participators still available in this experiment?
"Indeed, the information on clinicaltrials.gov confirms that this trial is open and accepting participants. This research project was initially posted on January 20th 2021 and last updated on December 27th 2022; 250 volunteers are needed from two separate sites."
How many participants are accepted into the clinical trial at this time?
"Affirmative. Clinicaltrials.gov data shows that this investigation, which was initially announced on January 20th 2021, is still recruiting individuals to participate. The clinical trial requires 250 participants from two medical centres."
To what degree is the Experimental arm safe for human use?
"Our team has rated the safety of Experimental arm at a 3, indicating that there is existing clinical data substantiating its efficacy along with numerous reports validating its security."
Share this study with friends