Study Summary
This trial is testing whether a certain type of blood test can be used to detect early signs of cancer recurrence in people with a certain type of lymphoma.
Treatment Effectiveness
Phase-Based Effectiveness
Similar Trials
Study Objectives
1 Primary · 8 Secondary · Reporting Duration: 5 years
Change in minimal residual disease (MRD) from baseline to time of re-staging PET
Changes in quality of life using PROMIS scale 10 scale will be administered to patients at the time of diagnosis, at the conclusion of all therapy, and at 12 month intervals
Correlation between fluorodeoxyglucose positron emission tomography (FDG-PET) and MRD, as measured by circulating tumor plasma DNA (ctDNA) in patients with early stage diffuse large B cell lymphoma (DLBCL).
Following 3 cycles of R-CHOP, if PET scan demonstrates complete response, defined by Deauville score of 1, 2, or 3 (negative PET scan), radiation therapy will not be required moving forward
Re-staging Deauville score of 1, 2, or 3 (negative PET scan)
Toxicity rates using CTCAE v4.03
From time of baseline scan through two years of follow-up
Progression free survival (PFS)
Overall survival (OS) of patients through two years of follow-up.
Trial Safety
This is further along than 68% of similar trials
Similar Trials
Awards & Highlights
All patients enrolled in this trial will receive the new treatment.
All Individual Drugs Already Approved
Therapies where all constituent drugs have already been approved are likely to have better-understood side effect profiles.
Approved for 30 Other Conditions
This treatment demonstrated efficacy for 30 other conditions.
Trial Design
1 Treatment Group
40 Total Participants · 1 Treatment Group
Primary Treatment: Rituximab Prednisone · No Placebo Group · Phase 2
Baseline PET
Experimental Group · 5 Interventions: Rituximab Prednisone, Cyclophosphamide, Doxorubicin, Vincristine, Prednisone · Intervention Types: Drug, Drug, Drug, Drug, Drug
How many patients have taken this drug
Who is running the clinical trial?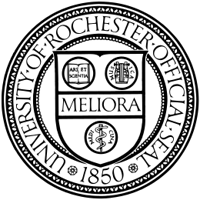 University of Rochester
Lead Sponsor
807 Previous Clinical Trials
506,609 Total Patients Enrolled
Carla Casulo
5.0
5 Reviews
Principal Investigator - University of Rochester
She was extremely knowledgeable and caring, taking the time to understand my needs. I would definitely recommend her!
Eligibility Criteria
Age 18+ · All Participants · 1 Total Inclusion Criteria
Mark "Yes" if the following statements are true for you:
You have a tumor biopsy available for testing.
Frequently Asked Questions
Has the Cyclophosphamide drug been federally approved in the United States?
"Cyclophosphamide was given a score of 2 by our team because, while there is some evidence backing its safety, no Phase 2 trials have been run to test efficacy." - Anonymous Online Contributor
Are patients still being sought for this clinical research?
"That is correct. The clinicaltrials.gov website corroborates that this study, which was established on May 8th, 2019, is still looking for 40 patients at 1 medical facility." - Anonymous Online Contributor
What is the total amount of enrollees in this clinical trial?
"That is correct, the clinical trial indicated on clinicaltrials.gov is currently looking for 40 patients from 1 site. The study was posted on 5/8/2019 and updated recently on 7/8/2022." - Anonymous Online Contributor
What are some of the conditions that Cyclophosphamide has been used to effectively manage?
Could you list any other research that has been done on Cyclophosphamide?
"As of now, there are 1483 live trials researching Cyclophosphamide with 317 trials in Phase 3. While the majority of the clinical trials for Cyclophosphamide are running out of in Bethesda, Maryland, 51873 other locations across the globe are also conducting research on this medication." - Anonymous Online Contributor
Please Note: These questions and answers are submitted by anonymous patients, and have not been verified by our internal team.