Study Summary
This trial is testing a new combination therapy for mantle cell lymphoma, which is a cancer of the lymph nodes. The treatment consists of 12 cycles of three drugs, after which responding patients can enter a maintenance phase. The goal is to see if the treatment is effective and safe.
Treatment Effectiveness
Phase-Based Effectiveness
Study Objectives
1 Primary · 6 Secondary · Reporting Duration: 4 years
Peripheral blood minimum residual disease (MRD)-negative complete response (CR) rate of the combination of acalabrutinib + lenalidomide + rituximab at the conclusion of 12 cycles of induction therapy
Progression free survival
Safety of combination treatment with acalabrutinib, lenalidomide, and rituximab as measured by the percentage of subjects that experience 1 or more adverse event
Trial Safety
This is further along than 68% of similar trials
1%
Chronic obstructive pulmonary disease
This histogram enumerates side effects from a completed 2020 Phase 2 trial (NCT04346199) in the BSC Alone ARM group. Side effects include: Headache with 2%, Septic shock with 1%, Ischaemic stroke with 1%, Chronic obstructive pulmonary disease with 1%.
Awards & Highlights
All patients enrolled in this trial will receive the new treatment.
Approved for 10 Other Conditions
This treatment demonstrated efficacy for 10 other conditions.
All Individual Drugs Already Approved
Therapies where all constituent drugs have already been approved are likely to have better-understood side effect profiles.
Trial Design
1 Treatment Group
24 Total Participants · 1 Treatment Group
Primary Treatment: Acalabrutinib · No Placebo Group · Phase 2
ALR in Combination
Experimental Group · 3 Interventions: Lenalidomide, Acalabrutinib, Rituximab · Intervention Types: Drug, Drug, Drug
How many patients have taken this drug
Who is running the clinical trial?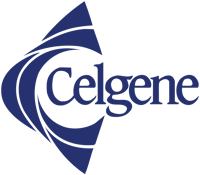 Celgene Corporation
Industry Sponsor
441 Previous Clinical Trials
57,918 Total Patients Enrolled

AstraZeneca
Industry Sponsor
4,057 Previous Clinical Trials
240,391,230 Total Patients Enrolled

Weill Medical College of Cornell University
Lead Sponsor
1,009 Previous Clinical Trials
1,346,928 Total Patients Enrolled
Jia Ruan, M.D., Ph.D.
Principal Investigator
Weill Medical College of Cornell University
Eligibility Criteria
Age 18+ · All Participants · 1 Total Inclusion Criteria
Mark "Yes" if the following statements are true for you:
Your doctor must recommend that you receive treatment.
Frequently Asked Questions
Has Acalabrutinib been given the green light from the Food and Drug Administration?
"Acalabrutinib's safety is assessed as a 2 on our scale because though there are some studies that attest to its security, there are none yet confirming its effectiveness." - Anonymous Online Contributor
What symptoms does Acalabrutinib typically alleviate?
"Acalabrutinib is a commonly used pharmaceutical for treating diffuse large b-cell lymphoma (DLBCL), though it can also be effective in managing other ailments such as patients who have had at least two previous systemic chemotherapy treatments, B-Cell Lymphomas and Polyangium." - Anonymous Online Contributor
How large is the cohort participating in this research project?
"Correct. According to clinicaltrials.gov, this medical study which was originally advertised on October 11th 2019 is still actively recruiting patients. 24 participants must be recruited from a single trial site." - Anonymous Online Contributor
Are there still opportunities for participants in this research trial?
"According to the clinicaltrials.gov data, this research trial is currently open for recruitment with a posting date of October 11th 2019 and an edit on October 17th 2022." - Anonymous Online Contributor
Please Note: These questions and answers are submitted by anonymous patients, and have not been verified by our internal team.