Study Summary
This trial is testing if a combination of two drugs can help control CLL/SLL that has been previously treated.
Chronic Lymphocytic Leukemia

Small Lymphocytic Lymphoma
Study Objectives
1 Primary · 0 Secondary · Reporting Duration: Up to completion of cycle 24 (each cycle is 28 days)
Rate of undetectable (U) minimal residual disease (MRD) in the peripheral blood
Trial Safety
This is further along than 68% of similar trials
21%
Upper respiratory tract infection
8%
Infusion related reaction
6%
Lower respiratory tract infection
6%
Urinary tract infection
6%
Neutrophil count decreased
5%
Alanine aminotransferase increased
2%
Autoimmune haemolytic anaemia
2%
Squamous cell carcinoma
1%
Peritoneal tuberculosis
1%
Urinary tract infection pseudomonal
1%
Disseminated intravascular coagulation
1%
Oesophageal obstruction
1%
Pneumonia streptococcal
1%
Viral upper respiratory tract infection
1%
Ventricular tachycardia
1%
Gastrointestinal haemorrhage
1%
Respiratory tract infection
1%
Myelodysplastic syndrome
1%
Immune thrombocytopenic purpura
1%
Small intestinal obstruction
1%
Herpes simplex otitis externa
1%
Campylobacter gastroenteritis
1%
Gastroenteritis rotavirus
1%
Respiratory tract infection fungal
1%
Metastatic malignant melanoma
1%
Respiratory tract infection viral
1%
Acute respiratory failure
This histogram enumerates side effects from a completed 2022 Phase 3 trial (NCT02005471) in the Venetoclax + Rituximab ARM group. Side effects include: Neutropenia with 61%, Diarrhoea with 39%, Upper respiratory tract infection with 21%, Nausea with 21%, Fatigue with 18%.
Trial Design
1 Treatment Group
Pirtobrutinib+venetoclax
1 of 1
44 Total Participants · 1 Treatment Group
Primary Treatment: Pirtobrutinib · No Placebo Group · Phase 2
Pirtobrutinib+venetoclax
Experimental Group · 2 Interventions: Pirtobrutinib, Venetoclax · Intervention Types: Drug, Drug
How many patients have taken this drug
Trial Logistics
Trial Timeline
Reporting: up to completion of cycle 24 (each cycle is 28 days)
Who is running the clinical trial?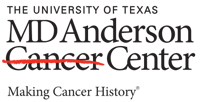 M.D. Anderson Cancer Center
Lead Sponsor
2,827 Previous Clinical Trials
1,792,724 Total Patients Enrolled
244 Trials studying Lymphoma
45,806 Patients Enrolled for Lymphoma
Alessandra Ferrajoli, MD
Principal Investigator
M.D. Anderson Cancer Center
4 Previous Clinical Trials
283 Total Patients Enrolled
Philip Thompson, MD
Principal Investigator
M.D. Anderson Cancer Center
Eligibility Criteria
Age 18+ · All Participants · 10 Total Inclusion Criteria
Mark "Yes" if the following statements are true for you:
You have been taking venetoclax for at least 12 cycles, and a blood test showed there may still be cancer cells present in your body within the last month.
You are 18 years old or older.
You should be able to carry out daily activities without help, or with only a little help.
Your bilirubin levels in the blood should be within normal range, or slightly higher if you have a condition called Gilbert's disease.
Your body must have a certain number of infection-fighting white blood cells (called absolute neutrophil count) without the help of medication.
You have been diagnosed with chronic lymphocytic leukemia (CLL) based on specific criteria established in 2018.
Your kidneys are functioning well enough to filter waste from your blood, which is determined by a blood test called creatinine clearance.
Your liver enzyme levels (ALT and AST) are not too high, unless it is caused by a documented medical condition, in which case they can be slightly higher.
Your blood platelet count is at least 50,000/ul and you have not received a platelet transfusion within the past two weeks.
Your hemoglobin levels are at least 8 mg/dL.
Frequently Asked Questions
Is this research project still open to new participants?
"From what is detailed on clinicaltrials.gov, this particular trial has closed recruitment. The study was first announced on September 30th, 2022 and underwent its last edit on April 7th, 2022. Even though this opportunity to participate has passed, there are 2,954 other trials that are still recruiting patients." - Anonymous Online Contributor
Is it possible to experience negative side effects from Pirtobrutinib?
"Pirtobrutinib falls into the category of a phase 2 drug, meaning that while there is some data supporting its safety, there is no evidence yet to suggest that it is effective. Therefore, our team at Power gave it a score of 2." - Anonymous Online Contributor
Please Note: These questions and answers are submitted by anonymous patients, and have not been verified by our internal team.