Study Summary
This trial will test whether inhaled treprostinil is an effective and safe treatment for sarcoidosis-associated interstitial lung disease and pulmonary hypertension.
Sarcoidosis

Pulmonary Hypertension

Interstitial Lung Disease
Treatment Effectiveness
Phase-Based Effectiveness
Study Objectives
2 Primary · 5 Secondary · Reporting Duration: Baseline, Week 8, Week 16
Change in Brain Natriuretic Peptide (BNP)
Change in Cardiac MRI parameters
Change in Pulmonary Function Testing
PVR by Right heart catheterization (RHC)
mPAP by Right heart catheterization (RHC)
Change in 6-Minute Walk Test (6MWT)
Change in WHO Functional Class (WHO FC)
Trial Safety
This is further along than 68% of similar trials
Side Effects for
Active Inhaled Treprostinil
7%
Upper respiratory tract infection
6%
N-terminal prohormone brain natriuretic peptide increased
2%
Interstitial lung disease
2%
Acute respiratory failure
1%
Cardiac failure congestive
1%
Cardiopulmonary failure
1%
Left ventricular failure
1%
Right ventricular failure
1%
Chronic respiratory failure
1%
Combined pulmonary fibrosis and emphysema
1%
Idiopathic pulmonary fibrosis
1%
Acute myocardial infarction
1%
Acute right ventricular failure
1%
Bronchopulmonary aspergillosis
1%
Chronic obstructive pulmonary disease
This histogram enumerates side effects from a completed 2019 Phase 2 & 3 trial (NCT02630316) in the Active Inhaled Treprostinil ARM group. Side effects include: Cough with 44%, Headache with 28%, Dyspnoea with 25%, Dizziness with 18%, Nausea with 15%.
Awards & Highlights
All Individual Drugs Already Approved
Therapies where all constituent drugs have already been approved are likely to have better-understood side effect profiles.
All patients enrolled in this trial will receive the new treatment.
Trial Design
1 Treatment Group
10 Total Participants · 1 Treatment Group
Primary Treatment: Inhaled Treprostinil · No Placebo Group · Phase 2
Study Group
Experimental Group · 1 Intervention: Inhaled Treprostinil · Intervention Types: Drug
How many patients have taken this drug
Trial Logistics
Trial Timeline
Reporting: baseline, week 8, week 16
Who is running the clinical trial?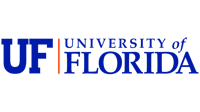 University of Florida
Lead Sponsor
1,274 Previous Clinical Trials
700,077 Total Patients Enrolled
United Therapeutics
Industry Sponsor
106 Previous Clinical Trials
12,254 Total Patients Enrolled
1 Trials studying Sarcoidosis
12 Patients Enrolled for Sarcoidosis
Ali Ataya, MD
Principal Investigator
University of Florida
Eligibility Criteria
Age 18 - 99 · All Participants · 8 Total Inclusion Criteria
Mark "Yes" if the following statements are true for you:
Who else is applying?
What state do they live in?
What site did they apply to?
University of Florida, Division of Pulmonary and Critical Care Medicine

100.0%
What portion of applicants met pre-screening criteria?
How responsive is this trial?