Bruton's Tyrosine Kinase (BTK) Inhibitor
Zanubrutinib 80 MG for Related Disease
Stanford University, Palo Alto, CA
Zanubrutinib 80 MG
Phase 2
Recruiting
Research Sponsored by Matthew C. Baker
Eligibility Criteria Checklist
Specific guidelines that determine who can or cannot participate in a clinical trial
Must have
Be older than 18 years old
Must not have
Be younger than 18 years old
Follow Up
baseline to week 24
All Individual Drugs Already Approved
Study Summary
This trial will test whether zanubrutinib is safe and effective in treating patients with a disease related to IgG4.
Timeline
Screening ~ 3 weeks
3 visits
Follow Up ~ baseline to week 24
Follow Up ~
baseline to week 24
This trial's timeline: 3 weeks for screening, Varies for treatment, and baseline to week 24 for reporting.
Treatment Details
Study Objectives
Outcome measures can provide a clearer picture of what you can expect from a treatment.
Volume of the lacrimal glands on PET-MRI
Volume of the submandibular glands on PET-MRI
Secondary outcome measures
FDG avidity (SUVmax) of the lacrimal glands on PET-MRI
FDG avidity (SUVmax) of the submandibular glands on PET-MRI
Awards & Highlights
All Individual Drugs Already Approved
Therapies where all constituent drugs have already been approved are likely to have better-understood side effect profiles.
All patients enrolled in this study will receive some form of active treatment.
Trial Design
Group I: Zanubrutinib
Experimental Treatment
1 Intervention
Zanubrutinib orally at a dose of 80mg BID for 24 weeks
Who is running the clinical trial?
Matthew C. Baker
Lead Sponsor
1 Previous Clinical Trials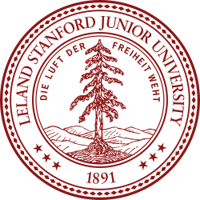 2,293 Previous Clinical Trials
17,285,550 Total Patients Enrolled
Media Library


Zanubrutinib (Bruton's Tyrosine Kinase (BTK) Inhibitor) Clinical Trial Eligibility Overview. Trial Name: NCT04602598 — Phase 2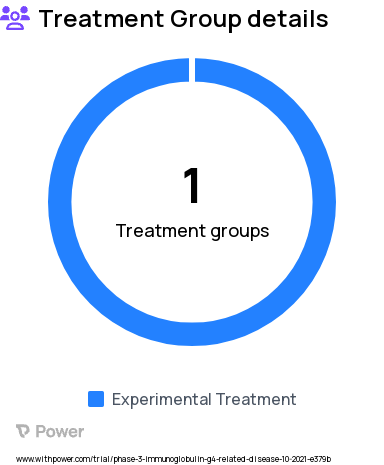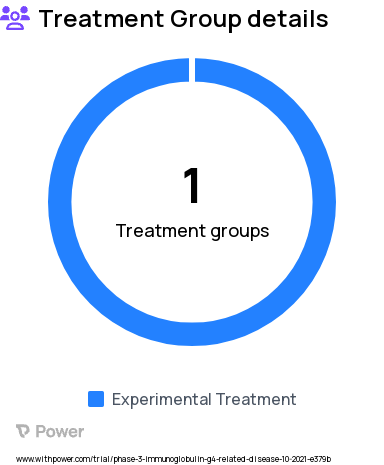 Related Disease Research Study Groups: Zanubrutinib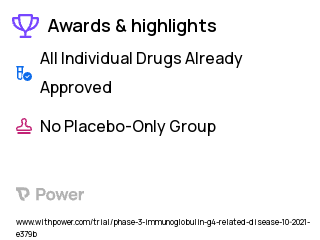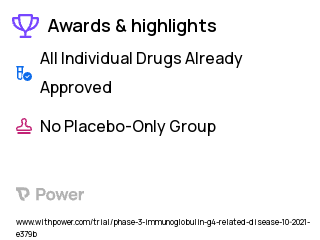 Related Disease Clinical Trial 2023: Zanubrutinib Highlights & Side Effects. Trial Name: NCT04602598 — Phase 2
Zanubrutinib (Bruton's Tyrosine Kinase (BTK) Inhibitor) 2023 Treatment Timeline for Medical Study. Trial Name: NCT04602598 — Phase 2
Frequently Asked Questions
These questions and answers are submitted by anonymous patients, and have not been verified by our internal team.
Is participation in this study currently being sought?
"Affirmative. According to clinicaltrials.gov, the trial is actively searching for subjects since its inception on August 1st 2022 and last update on October 24th 2022. The research requires 10 patients from a single medical centre."
What is the scope of this research project in terms of participants?
"Affirmative. The information accessible on clinicaltrials.gov indicates that this medical inquiry, which was initially uploaded to the website on August 1st 2022, is actively seeking out participants. A total of 10 patients are required from a single site for successful enrollment."
Has the FDA sanctioned Zanubrutinib 80 MG for general consumption?
"Our assessment of Zanubrutinib 80 MG's safety factor has been set to 2, as this Phase 2 trial only provides limited evidence of its security. There is currently no data proving the effectiveness of this medication."
Has this kind of clinical trial ever been conducted before?
"Since its initial research in 2016, Zanubrutinib 80 MG has been approved by Phase 1 and is now under consideration for further clinical trials. MEI Pharma, Inc., initially sponsored the study with 177 participants; since then, 37 live studies have taken place across 324 cities and 32 countries worldwide."
What criteria must a person fulfill in order to be eligible for this clinical research?
"To qualify for this clinical trial, individuals should have been diagnosed with immunoglobulin g4-related disease and must be between 18 to 85 years of age. The team is looking to recruit approximately 10 participants."
What other investigations have taken place concerning Zanubrutinib 80 MG?
"Presently, 8 Phase 3 trials are researching the effects of Zanubrutinib 80 MG. While Palo Alto, California is one location with an active study for this drug, a total of 1104 sites have been deployed for research purposes."
What medical applications does Zanubrutinib 80 MG typically have?
"The medication zanubrutinib 80 MG is often prescribed to those suffering from Waldenstrom macroglobulinemia. Additionally, it has been found to be effective in treating lymphoma and relapsed marginal zone lymphoma after one prior therapy session."
Are people aged 30 and above eligible for this research endeavor?
"This clinical trial has an age range of 18-85 years old, with no exceptions."