Stem Cell Transplantation
Transplant with an expanded ECT-001 cord blood for Blood Cancers
Research Sponsored by Ciusss de L'Est de l'Île de Montréal
Eligibility Criteria Checklist
Specific guidelines that determine who can or cannot participate in a clinical trial
Must have
Be older than 18 years old
Must not have
Be younger than 18 years old
Study Summary
This trial is testing a new way to expand cord blood cells so that they can be used in a stem cell transplant. This is important because cord blood transplants are associated with a lower risk of relapse, especially in the presence of minimal residual disease, and a low risk of chronic graft versus host disease. However, cord blood transplants are hampered by a higher risk of transplant related mortality when compared to bone marrow/peripheral blood transplants because of the limited cell dose of cord blood. The UM171 expansion protocol has proven to be technically feasible and safe in a previous trial and is associated with a low risk of transplant related mortality and graft versus
High Risk Blood Cancers

Cord Blood Transplant
Timeline
Screening ~ 3 weeks
3 visits
This trial's timeline: 3 weeks for screening, Varies for treatment, and 3 years for reporting.
Treatment Details
Study Objectives
Outcome measures can provide a clearer picture of what you can expect from a treatment.
Relapse Free survival (RFS)
Transplant Related Mortality (TRM)
Secondary outcome measures
Adverse events grade 3 or higher
+6 more
Graft composition and evaluation
Identify markers suggesting escape from the immune system
Awards & Highlights
All patients enrolled in this study will receive some form of active treatment.
Trial Design
Group I: Main intervention
Experimental Treatment
1 Intervention
Eligible patients will receive an ablative conditioning regimen and be infused with an ECT-001 expanded cord-blood. The ECT-001 expanded CB could be infused fresh, or cryopreserved.
Who is running the clinical trial?
Ciusss de L'Est de l'Île de Montréal
Lead Sponsor
64 Previous Clinical Trials
5,101 Total Patients Enrolled
7 Previous Clinical Trials
536 Total Patients Enrolled
ExCellThera inc.
Industry Sponsor
4 Previous Clinical Trials
62 Total Patients Enrolled
Media Library
Transplant with an expanded ECT-001 cord blood (Stem Cell Transplantation) Clinical Trial Eligibility Overview. Trial Name: NCT03913026 — Phase 2
Blood Cancers Research Study Groups: Main intervention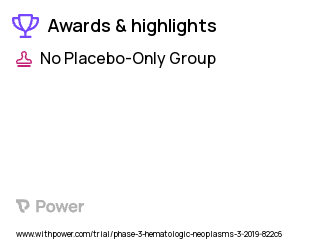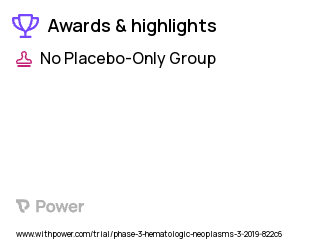 Blood Cancers Clinical Trial 2023: Transplant with an expanded ECT-001 cord blood Highlights & Side Effects. Trial Name: NCT03913026 — Phase 2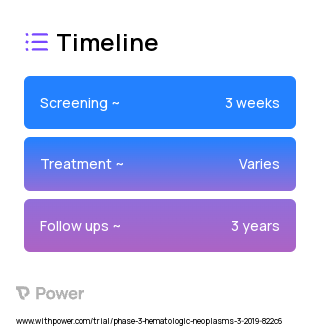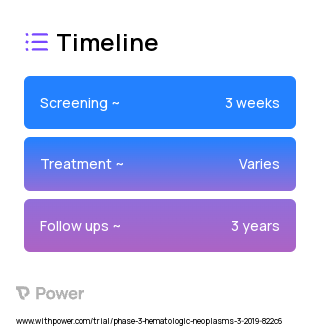 Transplant with an expanded ECT-001 cord blood (Stem Cell Transplantation) 2023 Treatment Timeline for Medical Study. Trial Name: NCT03913026 — Phase 2
Frequently Asked Questions
These questions and answers are submitted by anonymous patients, and have not been verified by our internal team.
Has the FDA given its endorsement to utilizing ECT-001 cord blood for transplantation?
"Data from Phase 2 trials suggest that Transplant with an expanded ECT-001 cord blood is safe, so this intervention received a score of 2."
Are there any vacancies open to prospective participants in this clinical trial?
"As per the details on clinicaltrials.gov, this research project is currently open to new participants. The trial was initiated in April of 2019 and last updated in August 2021."
What is the current patient population for this clinical investigation?
"Affirmative. According to clinicaltrials.gov, this trial is actively looking for people to participate in the study which was initially posted on April 1st 2019 and had its latest update on August 2nd 2021. 20 individuals need to be recruited from a single medical centre."
Does the age bracket of this trial encompass those greater than two decades old?
"This clinical trial is open to patients aged 18 and above, with the upper limit for enrollment set at 70 years old."
Is participation in this research trial open to me?
"To participate in this trial, individuals must have undergone a cord blood transplant and be between 18-70 years of age. Currently, the research team is looking to recruit approximately 20 people."