Study Summary
This trial suggests that the probiotic Lactobacillus johnsonii N6.2 may help prevent or restore gut flora in people with type 1 diabetes, potentially preserving beta cell function.
Treatment Effectiveness
Phase-Based Effectiveness
Study Objectives
3 Primary · 0 Secondary · Reporting Duration: 52 weeks
Adverse Event and/or Serious Adverse Event
Safety will be evaluated according to complete blood count (CBC) and complete comprehensive metabolic panel (CMP)
Tolerance will be evaluated according to their responses on weekly questionnaires
Trial Safety
This is further along than 68% of similar trials
Trial Design
2 Treatment Groups
57 Total Participants · 2 Treatment Groups
Primary Treatment: Probiotic Group · Has Placebo Group · Phase 2
Probiotic Group
ActiveComparator Group · 1 Intervention: L. johnsonii Probiotic · Intervention Types: Drug
Placebo Group
PlaceboComparator Group · 1 Intervention: Placebo Capsule · Intervention Types: Drug
Who is running the clinical trial?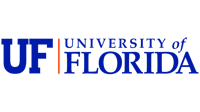 University of Florida
Lead Sponsor
1,274 Previous Clinical Trials
700,070 Total Patients Enrolled
Juvenile Diabetes Research Foundation
OTHER
215 Previous Clinical Trials
106,809 Total Patients Enrolled
Michael Haller
Principal Investigator
University of Florida
1 Previous Clinical Trials
57 Total Patients Enrolled
Eligibility Criteria
Age 8 - 18 · All Participants · 4 Total Inclusion Criteria
Mark "Yes" if the following statements are true for you:
You have been diagnosed with type 1 diabetes within the past year.
You can swallow pills or capsules.
You are willing to take a type of supplement called a probiotic.
You agree to provide stool samples during the study.
Who else is applying?
What state do they live in?
What site did they apply to?
UF Clinical Research Center

100.0%
What portion of applicants met pre-screening criteria?
What questions have other patients asked about this trial?
"How frequent are the visits to UF Gainsville?"
How many prior treatments have patients received?
Frequently Asked Questions
Is the age of participants in this trial restricted to those over 25 years old?
"The minimum age for enrollment into this medical trial is 8, with the upper limit being 18." - Anonymous Online Contributor
What potential risks do individuals face when exposed to Probiotic Group?
"Due to the lack of clinical evidence regarding probiotic group's efficacy, it was assigned a safety score of 2." - Anonymous Online Contributor
Are there any opportunities for participation in this experiment at present?
"Indeed, clinicaltrials.gov demonstrates this research project's current need for participants. It was initially registered on October 10th 2019 and edited as of September 26th 2022. There are 57 patients needed to be recruited from a single medical centre." - Anonymous Online Contributor
In what number of participants is this clinical trial enrolling?
"Yes, according to records on clinicaltrials.gov, this medical study is still in the process of recruiting participants. This trial was initially posted on October 10th 2019 and recently updated on September 26th 2022. 57 patients are required from a single location for the success of this experiment." - Anonymous Online Contributor
What are the criteria for eligibility in this research endeavor?
"This study requires that enrollees have diabetes, an autoimmune condition and age between 8-18. There is space for 57 participants in total." - Anonymous Online Contributor
Please Note: These questions and answers are submitted by anonymous patients, and have not been verified by our internal team.