Study Summary
This trial will look at the effects of a new diabetes medication on blood sugar levels, heart health, and ketone production in people with Type 1 diabetes.
Treatment Effectiveness
Phase-Based Effectiveness
Similar Trials
Study Objectives
8 Primary · 0 Secondary · Reporting Duration: 12-Weeks
Change in Beta-hydroxybutyrate (BHB) Level
Change in Cardiovascular Disease (CVD) Risk Markers.
Change in Free Fatty Acid (FFA) Level
Change in Peripheral Macrovascular Vasodilation
Change in Peripheral Microvascular Vasodilation
Change in mRNA Expression
Metabolic Clearance Rate of Insulin
Rate of Resting Energy Expenditure (REE)
Trial Safety
This is further along than 68% of similar trials
Similar Trials
8%
Upper respiratory tract infection
This histogram enumerates side effects from a completed 2021 Phase 2 trial (NCT03117998) in the Part B - 35 mg REMD-477 ARM group. Side effects include: Nausea with 12%, Headache with 8%, Hypoglycaemia with 8%, Dizziness with 8%, Vomiting with 8%.
Trial Design
2 Treatment Groups
GRA (REMD-477) Group
1 of 2
30 Total Participants · 2 Treatment Groups
Primary Treatment: REMD-477 · Has Placebo Group · Phase 2
GRA (REMD-477) Group
Experimental Group · 1 Intervention: REMD-477 · Intervention Types: Drug
Placebo Group
PlaceboComparator Group · 1 Intervention: Placebo · Intervention Types: Drug
How many patients have taken this drug
Who is running the clinical trial?
REMD Biotherapeutics, Inc.
Industry Sponsor
5 Previous Clinical Trials
266 Total Patients Enrolled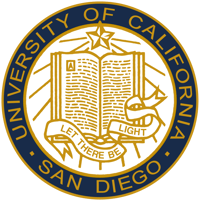 University of California, San Diego
Lead Sponsor
1,051 Previous Clinical Trials
1,827,377 Total Patients Enrolled
Eligibility Criteria
Age 18 - 65 · All Participants · 0 Total Inclusion Criteria
Mark "Yes" if the following statements are true for you:
Frequently Asked Questions
Are there specific qualifications for patient eligibility in this clinical experiment?
"For this medical trial, 30 individuals with diabetes and autoimmune illnesses aged 18 to 65 are being accepted. To qualify for the study applicants must meet a number of criteria, such as having been on an insulin regimen for at least 8 weeks prior to screening, using birth control if applicable, meeting the age range requirement of 18-65 years old, and weighing in at 50 kg or more." - Anonymous Online Contributor
Does this research endeavor include participants that are younger than 45 years old?
"The qualifications for this trial necessitate that potential participants are between the age of 18 to 65. There is a total of 156 studies conducted with patients younger than 18 and another 179 concerning individuals who exceed the upper limit of 65 years old." - Anonymous Online Contributor
How many individuals have registered to participate in this medical experiment?
"Affirmative. The information hosted on clinicaltrials.gov reveals that this trial, originally advertised on July 31st 2021, is actively searching for participants. 30 individuals need to be sourced from a single medical facility." - Anonymous Online Contributor
What safety considerations should be taken into account when utilizing REMD-477?
"REMD-477 is rated a 2 on the safety scale due to its current status as a Phase 2 trial, with evidence indicating some protection from harm but none that suggests efficacy." - Anonymous Online Contributor
Are there current openings to join this experiment?
"Affirmative. The clinicaltrials.gov page for this trial suggests that it is currently recruiting patients, with the original post being from July 31st 2021 and a recent update occurring on November 9th 2022. A total of 30 participants are required to be enrolled at 1 location." - Anonymous Online Contributor
What precedent exists for the therapeutic use of REMD-477?
"Presently, 2 clinical trials are being performed to investigate REMD-477; both of these experiments have not yet entered Phase 3. While the majority of studies occur in San Antonio, Texas, there are also two other locations conducting research on this potential remedy." - Anonymous Online Contributor
Is this experiment a pioneering endeavor in the field?
"The development of REMD-477 began in 2021 and the initial clinical trial was funded by REMD Biotherapeutics, Inc.. Following a successful 30 person Phase 1 assessment, this drug received approval for its second stage of testing. Now two separate trials are ongoing across two cities within one nation." - Anonymous Online Contributor
Please Note: These questions and answers are submitted by anonymous patients, and have not been verified by our internal team.