Study Summary
This trial will test injections of volar fibroblasts to improve skin firmness for amputees. Participants will be randomly assigned to receive injections or a placebo. Monitored for 3 months.
Study Objectives
3 Primary · 0 Secondary · Reporting Duration: 3 months from the injection visit
Participant reported health care utilization
Participant reported medication and treatment
Participant reported physical function and activity
Participant reported prosthesis use
Participant reported quality of life, mood and pain
Participant reported skin irritation
Participant reported use of support devices
Safety assessment of complications and adverse events associated with Volar Fibroblast injections
Efficacy of Volar Fibroblast injection on wound healing
Efficacy of autologous volar fibroblasts for increasing skin firmness in individuals with a transtibial amputation.
Trial Safety
This is further along than 68% of similar trials
Awards & Highlights
All patients enrolled in this trial will receive the new treatment.
Trial Design
2 Treatment Groups
Volar Fibroblast Treatment
1 of 2
20 Total Participants · 2 Treatment Groups
Primary Treatment: Volar Fibroblast Treatment · No Placebo Group · Phase 2
Volar Fibroblast Treatment
Experimental Group · 1 Intervention: Autologous Volar Fibroblast Injection into the Terminal Limb of Amputees · Intervention Types: CombinationProduct
Cryoprotectant
NoIntervention Group · 1 Intervention: Cryoprotectant · Intervention Types:
Trial Logistics
Trial Timeline
Reporting: 3 months from the injection visit
Who is running the clinical trial?
Major Extremity Trauma Research Consortium
Lead Sponsor
30 Previous Clinical Trials
27,006 Total Patients Enrolled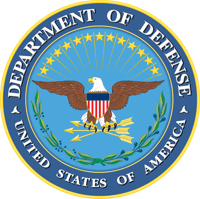 United States Department of Defense
FED
802 Previous Clinical Trials
215,114 Total Patients Enrolled
Eligibility Criteria
Age 18 - 75 · All Participants · 8 Total Inclusion Criteria
Mark "Yes" if the following statements are true for you:
Frequently Asked Questions
Might I be a suitable candidate for this particular experiment?
"Participants between 18 and 75 years of age who have experienced amputation are eligible for selection in this trial. The medical team seeks to accept up to 20 people into the study." - Anonymous Online Contributor
How many participants will be admitted to this clinical experiment?
"Indeed, the information on clinicaltrials.gov indicates that this medical trial is actively enrolling participants. The listing was first created on September 26th 2022 and last modified April 20th 2023. Twenty patients are expected to be admitted from a single healthcare setting." - Anonymous Online Contributor
Is it possible to join this medical research program at the present?
"The information available on clinicaltrials.gov suggests that this medical trial is accepting participants right now. It was originally posted in September 26th 2022 and has been revised most recently on April 20th 2023." - Anonymous Online Contributor
Are applicants who have exceeded the age of 20 able to participate in this experiment?
"The guidelines for this experiment dictate that participants must be between 18 and 75 years of age. Furthermore, there are 1 trails available to younger individuals and 67 trials accessible to senior citizens." - Anonymous Online Contributor
Has the Volar Fibroblast Treatment been validated by regulatory authorities?
"The safety of Volar Fibroblast Treatment has been judged to be a 2 on our team's scale, as there is some evidence that suggests its safety but none verifying efficacy due to this being an early stage Phase 2 trial." - Anonymous Online Contributor
Please Note: These questions and answers are submitted by anonymous patients, and have not been verified by our internal team.