CAR T-cell Therapy
TC-510 for Mesothelioma
Research Sponsored by TCR2 Therapeutics
Eligibility Criteria Checklist
Specific guidelines that determine who can or cannot participate in a clinical trial
Must have
Be older than 18 years old
Must not have
Be younger than 18 years old
Follow Up
up to 2 years post-treatment
Study Summary
This trial is testing a new cell therapy for cancer that uses genetically engineered T cells. The T cells are modified to express two synthetic constructs: a single-domain antibody that recognizes human Mesothelin, and a PD-1:CD28 switch receptor. The PD-1:CD28 switch is designed to produce a costimulatory signal upon engagement with PD-L1 on cancer cells.
Mesothelioma

Pancreatic Cancer

Breast Cancer

Colorectal Cancer

Ovarian Cancer

Bile Duct Cancer

Pancreatic Adenocarcinoma

Ovarian Tumors

Non-Small Cell Lung Cancer
Timeline
Screening ~ 3 weeks
3 visits
Follow Up ~ up to 2 years post-treatment
Follow Up ~
up to 2 years post-treatment
This trial's timeline: 3 weeks for screening, Varies for treatment, and up to 2 years post-treatment for reporting.
Treatment Details
Study Objectives
Outcome measures can provide a clearer picture of what you can expect from a treatment.
Phase 1 - Establish the recommended Phase 2 dose (RP2D) according to dose-limiting toxicity (DLT) of defined adverse events.
Phase 2 - Disease Control Rate (DCR)
Phase 2 - Overall Response Rate (ORR)
Awards & Highlights
All patients enrolled in this study will receive some form of active treatment.
Trial Design
Group I: Lymphodepletion followed by TC-510
Experimental Treatment
3 Interventions
Lymphodepletion (fludarabine and cyclophosphamide) followed by TC-510 T cells
How many patients have taken this drug
Who is running the clinical trial?
TCR2 Therapeutics
Lead Sponsor
2 Previous Clinical Trials
181 Total Patients Enrolled
1 Trials studying Mesothelioma
175 Patients Enrolled for Mesothelioma
Media Library
TC-510 (CAR T-cell Therapy) Clinical Trial Eligibility Overview. Trial Name: NCT05451849 — Phase 1 & 2
Mesothelioma Research Study Groups: Lymphodepletion followed by TC-510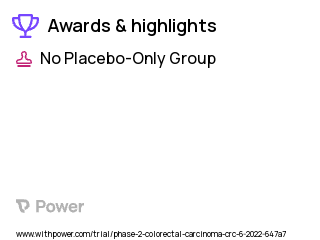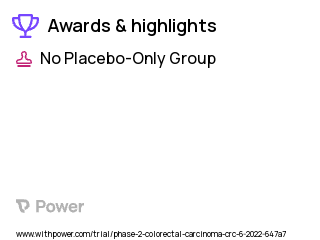 Mesothelioma Clinical Trial 2023: TC-510 Highlights & Side Effects. Trial Name: NCT05451849 — Phase 1 & 2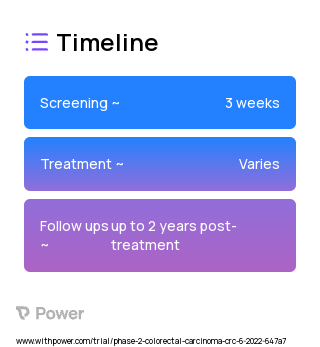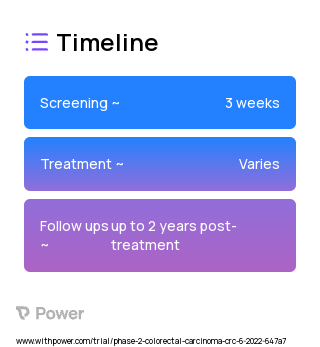 TC-510 (CAR T-cell Therapy) 2023 Treatment Timeline for Medical Study. Trial Name: NCT05451849 — Phase 1 & 2
Frequently Asked Questions
These questions and answers are submitted by anonymous patients, and have not been verified by our internal team.
How many participants are eligible to partake in the experiment?
"Affirmative. Clinicaltrials.gov reveals that this experiment has been actively recruiting volunteers since June 21st 2022, with the most recent update occuring on September 21st 2022. The trial is looking for 115 subjects at 2 distinct medical facilities."
Is the enrollment process for this trial currently open?
"This clinical trial is currently enrolling participants, as indicated on its page hosted by clinicaltrials.gov. It was initially published on June 21st 2022 and has been amended most recently on September 21st 2022."
Who else is applying?
What state do they live in?
What site did they apply to?
National Cancer Institute
What portion of applicants met pre-screening criteria?