Your session is about to expire
We'll log you out in 60 seconds unless you choose to continue
← Back to Search
Shared Decision Aid Assessment for Objective
Research Sponsored by Mayo Clinic
Eligibility Criteria Checklist
Specific guidelines that determine who can or cannot participate in a clinical trial
Must have
Be older than 18 years old
Must not have
Be younger than 18 years old
Study Summary
This trial will develop a way to improve discussions about end-of-life care between patients and doctors in the emergency room.
Timeline
Screening ~ 3 weeks
3 visits
This trial's timeline: 3 weeks for screening, Varies for treatment, and 1 year for reporting.
Treatment Details
Study Objectives
Outcome measures can provide a clearer picture of what you can expect from a treatment.
Patient and physician feedback survey for tool development and iterative refinement
Secondary outcome measures
Patient and physician satisfaction questionnaire
Awards & Highlights
All patients enrolled in this study will receive some form of active treatment.
Trial Design
Group I: Shared decision aid assessment
Experimental Treatment
1 Intervention
Patients will be selected to have a goals of care discussion with an emergency physician utilizing a pilot decision aid and will be asked for feedback to assist with refinement of the decision aid.
Who is running the clinical trial?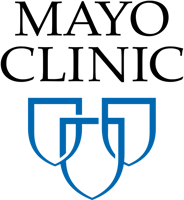 3,116 Previous Clinical Trials
3,503,023 Total Patients Enrolled
Laura E Walker
Principal Investigator
Mayo Clinic
Media Library
Eligibility Criteria:
This trial includes the following eligibility criteria:
You are experiencing changes in your ability to think or focus.

You have difficulty seeing or hearing which may make it hard for you to understand the information provided in the study.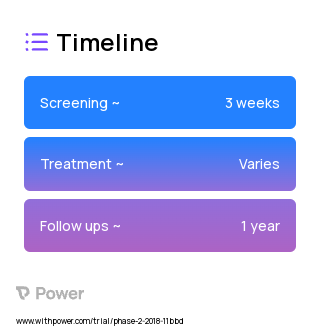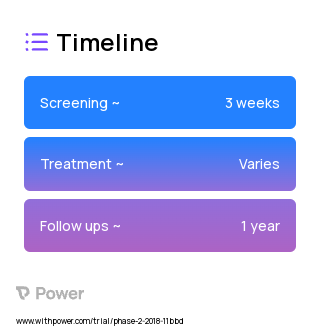 Timeline:
This trial has the following timeline:
Screening: It may take up to 3 Weeks to process to see if you qualify in this trial.
Treatment: The duration you will receive the treatment varies.
Follow Ups: You may be asked to continue sharing information regarding the trial for 6 Months after you stop receiving the treatment.
Frequently Asked Questions
These questions and answers are submitted by anonymous patients, and have not been verified by our internal team.
Could you provide me with the aggregate number of participants in this trial?
"Yes, the clinicaltrials.gov database attests to this trial's active status; it was originally posted on March 28th 2018 and updated most recently on April 2nd 2022. 230 participants are required across 3 distinct centres."
Are there still available slots for participants in this research?
"Browsing clinicaltrials.gov reveals that this research project is presently looking for participants, commencing on March 28th 2018 and updated as recently as April 2nd 2022."
Share this study with friends