Opioid
Open-label for Opioid Use Disorder
University of Wisconsin, Madison, WI
Psilocybin with facilitated counseling
Phase 1
Recruiting
Led by Randall Brown, MD PhD
Research Sponsored by University of Wisconsin, Madison
Eligibility Criteria Checklist
Specific guidelines that determine who can or cannot participate in a clinical trial
Must have
Able to achieve stable daily dose of a buprenorphine-naloxone formulation that controls opioid withdrawal symptoms
Diagnosis of moderate or severe opioid use disorder (OUD)
Must not have
Be younger than 18 years old
Follow Up
baseline, week 1, week 5, and week 9
Study Summary
This trial is looking at the effects of adding psilocybin to a buprenorphine/naloxone regimen in people with OUD. They will be looking at things like adverse events, quality of life, and pain.
Eligibility Criteria
Inclusion Criteria
You will be eligible if you check "Yes" for the criteria below
You are

able to take

a steady daily dose of a medication called

buprenorphine-naloxone

that helps manage symptoms of opioid withdrawal.
You have a

serious problem with using opioid drugs

.
Timeline
Screening ~ 3 weeks
3 visits
Follow Up ~ baseline, week 1, week 5, and week 9
Follow Up ~
baseline, week 1, week 5, and week 9
This trial's timeline: 3 weeks for screening, Varies for treatment, and baseline, week 1, week 5, and week 9 for reporting.
Treatment Details
Study Objectives
Outcome measures can provide a clearer picture of what you can expect from a treatment.
Mean Change in Peripheral Capillary Oxygen
Mean Change in Symptoms of Opioid Withdrawal Measured by COWS Instrument
+1 more
Secondary outcome measures
Change in Opioid Craving Scale (OCS) from baseline through end of study
Mean Number of Days of Participant Opioid Use via Time Line Follow Back (TLFB)
Awards & Highlights
All patients enrolled in this study will receive some form of active treatment.
Trial Design
Group I: Open-label
Experimental Treatment
1 Intervention
Psilocybin with facilitated counseling: Psilocybin will be administered in the form of capsules, taken orally with water. Each participant will receive 2 doses, approximately 4 weeks apart.
Who is running the clinical trial?
Heffter Research Institute
OTHER
13 Previous Clinical Trials
500 Total Patients Enrolled
Etheridge Foundation
UNKNOWN
2 Previous Clinical Trials
66 Total Patients Enrolled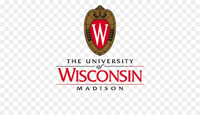 University of Wisconsin, Madison
Lead Sponsor
1,124 Previous Clinical Trials
2,944,707 Total Patients Enrolled
Randall Brown, MD PhD
Principal Investigator
University of Wisconsin, Madison
Media Library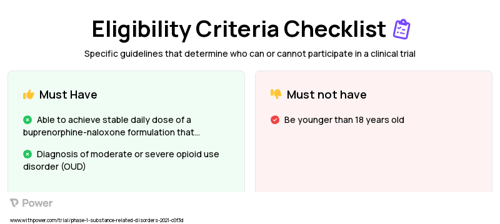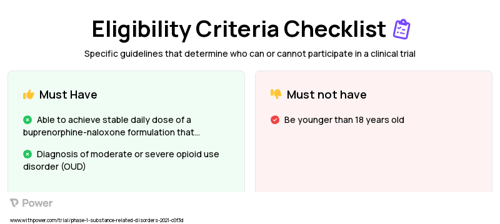 Buprenorphine (Opioid) Clinical Trial Eligibility Overview. Trial Name: NCT04161066 — Phase 1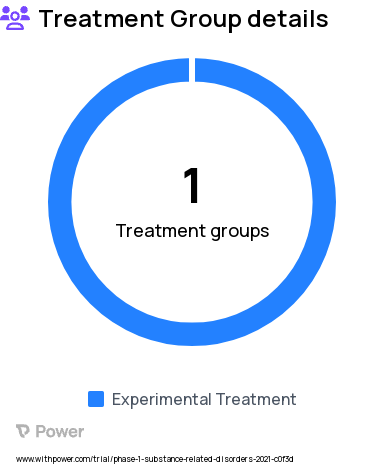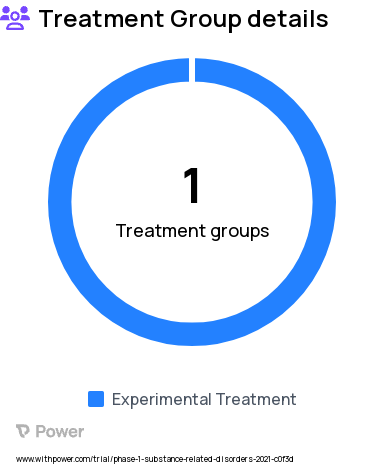 Opioid Use Disorder Research Study Groups: Open-label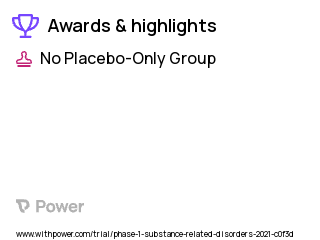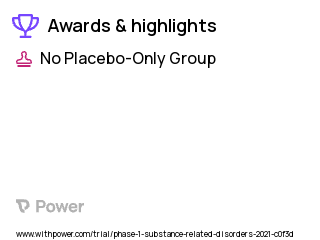 Opioid Use Disorder Clinical Trial 2023: Buprenorphine Highlights & Side Effects. Trial Name: NCT04161066 — Phase 1
Buprenorphine (Opioid) 2023 Treatment Timeline for Medical Study. Trial Name: NCT04161066 — Phase 1
Frequently Asked Questions
These questions and answers are submitted by anonymous patients, and have not been verified by our internal team.
What is the current enrollment size of this trial?
"No longer taking on patients, this medical trial was first published in January 2021 and last modified in August 2022. However, if you are still searching for clinical trials related to drug abuse there are currently 533 studies recruiting participants and 33 clinical trials involving psilocybin with guided counseling also admitting people."
What other exploratory investigations have been done utilizing Psilocybin in conjunction with counseling?
"At present, 33 trials investigating the effects of psilocybin with counceling are in progress. None have advanced to a phase 3 trial yet; however, 36 medical centres across multiple locations are testing this approach. Notably, there is an increase in Vancouver-based studies exploring the efficacy of this method."
Are minors being accepted as participants in this experiment?
"The minimum age of admission to this clinical trial is 21 and the maximum allowed age is 65."
Am I able to join this clinical experiment?
"This medical trial is seeking 10 participants who have a history of drug abuse and are between the ages 21 to 65."
Are there any current opportunities to participate in the trial?
"Unfortunately, this research is no longer accepting patients. It was initially listed on January 13th 2021 and had its last update on August 19th 2022. However, there are currently 533 trials related to drug abuse that still have openings as well as 33 studies with Psilocybin supported therapy that need participants."
Is the combination of Psilocybin and directed consultation sanctioned by the FDA?
"The safety rating of Psilocybin with guided counseling is a 1 given that this trial is in Phase 1, hence there are only limited evidence to demonstrate its efficacy and security."
Who else is applying?
What state do they live in?
What site did they apply to?
What portion of applicants met pre-screening criteria?