Study Summary
This trial is testing a new drug, APX005M, to see if it is safe and effective when used with nivolumab and ipilimumab to treat advanced melanoma and renal cell carcinoma.
Advanced Melanoma

Kidney Cancer
Study Objectives
2 Primary · 2 Secondary · Reporting Duration: Up to 2 years
Recommended dose of APX005M
Trial Safety
53%
Aspartate aminotransferase increased
50%
Alanine aminotransferase increased
36%
Neutrophil count decreased
36%
Platelet count decreased
28%
White blood cell count decreased
25%
Blood alkaline phosphatase increased
22%
Peripheral sensory neuropathy
17%
Blood bilirubin increased
17%
Lymphocyte count decreased
14%
Blood creatinine increased
11%
Gastrooesophageal reflux disease
11%
Urinary tract infection
8%
Peripheral motor neuropathy
6%
Blood creatine phosphokinase increased
6%
Thrombotic microangiopathy
6%
Infusion related reaction
6%
Upper-airway cough syndrome
3%
Pneumonia staphylococcal
3%
Staphylococcal infection
3%
Acute coronary syndrome
3%
Demyelinating polyneuropathy
3%
Immune-mediated pneumonitis
3%
Systemic inflammatory response syndrome
This histogram enumerates side effects from a completed 2022 Phase 1 & 2 trial (NCT03214250) in the Gem/NP/Nivolumab ARM group. Side effects include: Fatigue with 75%, Nausea with 72%, Anaemia with 61%, Decreased appetite with 61%, Diarrhoea with 53%.
Trial Design
2 Treatment Groups
36 Total Participants · 2 Treatment Groups
Primary Treatment: APX005M · No Placebo Group · Phase 1
Dose Level 1 (DL1)
Experimental Group · 3 Interventions: Ipilimumab, APX005M, Nivolumab · Intervention Types: Drug, Drug, Drug
Dose Level 2 (DL2)
Experimental Group · 3 Interventions: Ipilimumab, APX005M, Nivolumab · Intervention Types: Drug, Drug, Drug
How many patients have taken this drug
Who is running the clinical trial?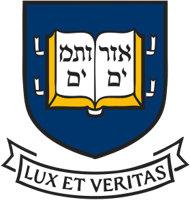 Yale University
Lead Sponsor
1,711 Previous Clinical Trials
20,477,991 Total Patients Enrolled
15 Trials studying Melanoma
760 Patients Enrolled for Melanoma
Apexigen, Inc.
Industry Sponsor
11 Previous Clinical Trials
630 Total Patients Enrolled
6 Trials studying Melanoma
332 Patients Enrolled for Melanoma
Harriet Kluger, MD
4.3
17 Reviews
Principal Investigator - Yale University
5 Previous Clinical Trials
172 Total Patients Enrolled
5 Trials studying Melanoma
172 Patients Enrolled for Melanoma
Dr. Kluger is my go-to physician for everything — she has never let me down. I would recommend her to anyone without hesitation.
Sarah Weiss, MD
Principal Investigator
Yale University
Kelly Olino, MD
Principal Investigator
Yale University
Eligibility Criteria
Age 18+ · All Participants · 15 Total Inclusion Criteria
Mark "Yes" if the following statements are true for you:
You are expected to live for at least six more months.
You have had cancer that has spread to your brain before, but it must have been treated and stable for at least 4 weeks.
You are willing to provide a preserved sample of your tissue for research purposes, if it's available.
Frequently Asked Questions
What pathologies is APX005M designed to address?
"APX005M is frequently administered to treat anti-angiogenic therapy, but it can also be beneficial for patients with unresectable melanoma, squamous cell carcinoma, and other malignant neoplasms." - Anonymous Online Contributor
To what extent is the current clinical trial being utilized by participants?
"Affirmative. According to the information provided on clinicaltrials.gov, this investigation is actively recruiting participants with its first post dated September 14th 2020 and most recent update from November 22nd 2022. In total, 36 individuals are needed at 2 medical facilities for enrollment in this examination." - Anonymous Online Contributor
What have other researchers discovered through investigations of APX005M?
"Currently, 769 research studies for APX005M are being conducted; 86 of those live clinical trials fall within the Phase 3 category. The majority of these investigations take place in Pittsburgh, Pennsylvania though there are 42779 other locations that feature similar experiments with this medication." - Anonymous Online Contributor
Are there any open slots available for participants in this experiment?
"Indeed, the clinicaltrials.gov website shows that this trial is currently inviting participants to join. The investigation was first advertised on September 14th 2020 and has since been updated on November 22nd 2022. Across two sites, a total of 36 patients are needed for inclusion in the study." - Anonymous Online Contributor
Is APX005M a reliable and secure therapeutic option?
"The lack of prior clinical data surrounding APX005M's safety and efficacy warrants a score of 1." - Anonymous Online Contributor
Please Note: These questions and answers are submitted by anonymous patients, and have not been verified by our internal team.