Treatment with Adoptive Cell Therapy for Non-Invasive Bladder Cancer
Phase-Based Progress Estimates
Moffitt Cancer Center, Tampa, FL
Non-Invasive Bladder Cancer

+1 More
Adoptive Cell Therapy with Tumor-infiltrating Lymphocytes (TIL) - Biological
Study Summary
This trial will assess a new type of therapy for non-muscle invasive bladder cancer: adoptive cell therapy using TIL.
Non-Invasive Bladder Cancer

Bladder Cancer
Study Objectives
1 Primary · 2 Secondary · Reporting Duration: up to 12 months
Safety of Adoptive Cell Therapy with TILs
Progression Free Survival
Trial Design
1 Treatment Group
Treatment with Adoptive Cell Therapy
1 of 1
12 Total Participants · 1 Treatment Group
Primary Treatment: Treatment with Adoptive Cell Therapy · No Placebo Group · Phase 1
Treatment with Adoptive Cell Therapy
Experimental Group · 1 Intervention: Adoptive Cell Therapy with Tumor-infiltrating Lymphocytes (TIL) · Intervention Types: Biological
Trial Logistics
Trial Timeline
Reporting: up to 12 months
Who is running the clinical trial?

H. Lee Moffitt Cancer Center and Research Institute
Lead Sponsor
510 Previous Clinical Trials
126,940 Total Patients Enrolled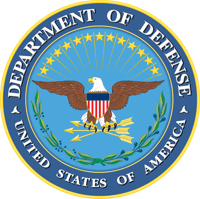 United States Department of Defense
FED
790 Previous Clinical Trials
202,711 Total Patients Enrolled
Michael A Poch, MD
Principal Investigator
Moffitt Cancer Center
Eligibility Criteria
Age 18+ · All Participants · 6 Total Inclusion Criteria
Mark "Yes" if the following statements are true for you:
Participants must demonstrate satisfactory levels of organ and marrow functioning within a 10 day window prior to enrollment as specified in the protocol.
Your physical condition is rated 0-1 on the Eastern Cooperative Oncology Group Performance Status scale.
Patients aged 18 or over with BCG-unresponsive High Grade Non-Muscle Invasive Bladder Cancer (NMIBC) who have undergone complete restaging TURBT to confirm absence of muscle invasion may be eligible for this study, provided they are deemed healthy enough
You have visible evidence of recurrence, as detected by cytoscopy.
You possess the mental capacity and are willing to sign a legally binding agreement confirming your understanding.
The tissue specimen suitable for TIL preparation may be obtained through a procedure already required by the patient, or with consultation from a surgical specialist, a separate and low-risk procedure (e.g
Frequently Asked Questions
Is the enrollment process for this experiment open currently?
"Correct. Per data hosted on clinicaltrials.gov, this medical study is still looking for participants. It was first made available to the public on February 13th 2023 and has been modified as recently as March 2nd of the same year. Only 12 patients are being sought at one site location." - Anonymous Online Contributor
What is the upper limit on enlistment for this clinical trial?
"Affirmative. Clinicaltrials.gov's records indicate that the trial was initially announced on February 13th, 2023 and has since been updated on March 2nd, 2023. This medical experiment requires 12 participants across a single site to be recruited." - Anonymous Online Contributor
Has the FDA sanctioned Adoptive Cell Therapy as a viable treatment?
"Treatment with Adoptive Cell Therapy is thought to have a safety rating of 1, as there are only limited existing data points that can suggest efficacy and patient safety." - Anonymous Online Contributor
Please Note: These questions and answers are submitted by anonymous patients, and have not been verified by our internal team.