Your session is about to expire
We'll log you out in 60 seconds unless you choose to continue
← Back to Search
Other
PRP Injection for Diminished Ovarian Reserve
(PRP4POA Trial)
Research Sponsored by Center for Human Reproduction
Eligibility Criteria Checklist
Specific guidelines that determine who can or cannot participate in a clinical trial
Must have
fewer than 6 oocytes in response to past ovulation induction
Must not have
Be younger than 18 years old
Be older than 65 years old
PRP4POA Trial Summary
This trial will test whether Platelet Rich Plasma (PRP) can improve ovarian reserve in women with poor ovarian reserve. Women will be randomly assigned to treatment with either PRP or Platelet Poor Plasma (PPP).
Diminished Ovarian Reserve
PRP4POA Trial Eligibility Criteria
Inclusion Criteria
You will be eligible if you check "Yes" for the criteria below
You

want to become pregnant through IVF

.
PRP4POA Trial Timeline
Screening ~ 3 weeks
3 visits
This trial's timeline: 3 weeks for screening, Varies for treatment, and 8 weeks for reporting.
Treatment Details
Study Objectives
Outcome measures can provide a clearer picture of what you can expect from a treatment.
Secondary outcome measures
PRP4POA Trial Design
Group I: PRP group
Experimental Treatment
1 Intervention
Platelet RICH Plasma prepared using RegenLab FDA approved device.
Group II: PPP group
Placebo Group
1 Intervention
Platelet POOR Plasma prepared using RegenLab FDA approved device.
Who is running the clinical trial?
Center for Human Reproduction
Lead Sponsor
13 Previous Clinical Trials
1,083 Total Patients Enrolled
David H Barad, MD
Principal Investigator
Center for Human Reproduction
1 Previous Clinical Trials
30 Total Patients Enrolled
Media Library


Eligibility Criteria:
This trial includes the following eligibility criteria:
You want to become pregnant through IVF.

You want to get pregnant using IVF.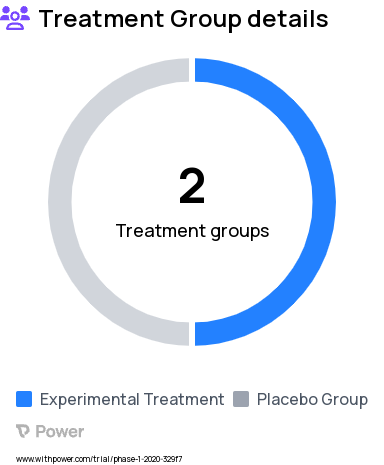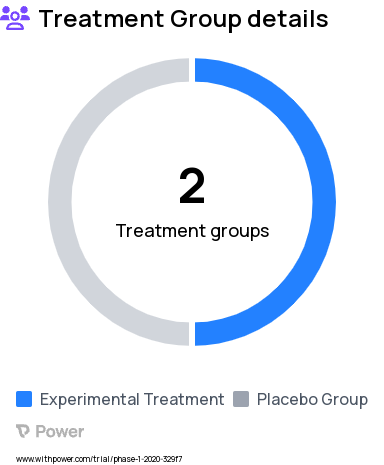 Research Study Groups:
This trial has the following groups:
Group 1: PPP group
Group 2: PRP group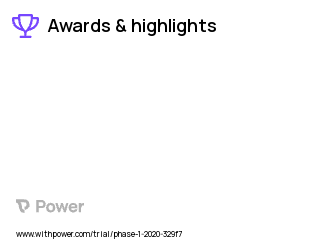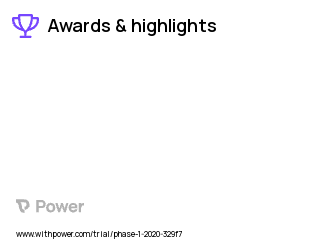 Awards:
This trial has 0 awards, including: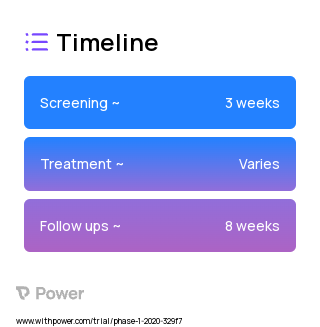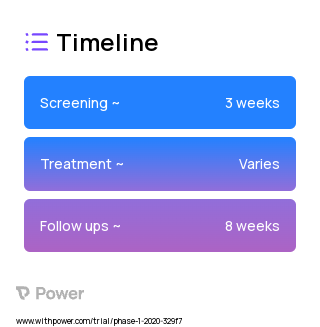 Timeline:
This trial has the following timeline:
Screening: It may take up to 3 Weeks to process to see if you qualify in this trial.
Treatment: The duration you will receive the treatment varies.
Follow Ups: You may be asked to continue sharing information regarding the trial for 6 Months after you stop receiving the treatment.
Diminished Ovarian Reserve Patient Testimony for trial: Trial Name: NCT04278313 — N/A
Frequently Asked Questions
These questions and answers are submitted by anonymous patients, and have not been verified by our internal team.
Can I register for the experiment?
"This research is seeking 90 individuals with diminished ovarian reserve, lying in the age bracket of 21 to 44. To be considered for inclusion, potential study members are required to present a Follicle Stimulating Hormone level greater than 12; fewer than 6 oocytes collected through ovulation induction; an earnestness to conceive via In Vitro Fertilization techniques; Anti-Mullerian hormone lower than 1.0; and no administration of Aspirin or Motrin within seven days prior to treatment commencement."
What are the registration requirements for this experiment?
"Clinicaltrials.gov attests that this clinical trial is currently open for enrollment, with the initial post on February 24th 2020 and a recent update provided in November 2021."
Are individuals over 20 eligible for this research endeavor?
"In agreement with the trial's prerequisites, participants must be between 21 and 44 years old."
What is the scope of participation in this research endeavor?
"Affirmative. Clinicaltrials.gov states that this clinical trial, which was first posted on February 24th 2020, is recruiting patients. 90 individuals from 1 medical centre need to be enrolled in the study."
Who else is applying?
What state do they live in?
What site did they apply to?
Center for Human Reproduction
What portion of applicants met pre-screening criteria?
How many prior treatments have patients received?
Why did patients apply to this trial?
No success with pregnancy in over year and low amh. I have had 2 failed IVF cycles and my insurance doesn't cover anything at this point .
Patient
Received no prior treatments
I have been researching new treatments that could possible increase our chances of pregnancy.
Patient
Received 1 prior treatment
Iv tried 4 protocols with poor response to all only collected 2 mature eggs from 4 retrievals and at my age this would be my last hope to gain a successful pregnancy.
Patient
Received 2+ prior treatments
How responsive is this trial?
Most responsive sites:
Center for Human Reproduction: < 24 hours
Share this study with friends