Study Summary
This trial will test whether increasing brain insulin can help regulate blood flow and the nervous system.
Autonomic Nervous System Disorders

Healthy Subjects

Vasodilation

Insulin Resistance
Treatment Effectiveness
Phase-Based Effectiveness
Similar Trials
Study Objectives
2 Primary · 1 Secondary · Reporting Duration: Change from baseline at minute 60
Change from baseline at minute 60
Amount of cerebral blood flow
Amount of muscle sympathetic nerve activity (MSNA)
Trial Safety
This histogram enumerates side effects from a completed 2021 Phase 4 trial (NCT04834362) in the Analog Insulin Arm ARM group. Side effects include: Hypoglycemia with 17%.
Awards & Highlights
All patients enrolled in this trial will receive the new treatment.
All Individual Drugs Already Approved
Therapies where all constituent drugs have already been approved are likely to have better-understood side effect profiles.
Trial Design
1 Treatment Group
27 Total Participants · 1 Treatment Group
Primary Treatment: Human insulin · No Placebo Group · Phase < 1
Insulin
Experimental Group · 3 Interventions: Carbon dioxide breathing, Neurovascular Coupling, Human insulin · Intervention Types: Other, Other, Drug
How many patients have taken this drug
Trial Logistics
Trial Timeline
Reporting: change from baseline at minute 60
Who is running the clinical trial?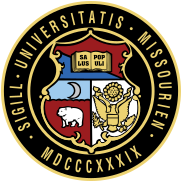 University of Missouri-Columbia
Lead Sponsor
337 Previous Clinical Trials
601,580 Total Patients Enrolled
Jacqueline K Limberg, Ph.D.
Principal Investigator
University of Missouri-Columbia
3 Previous Clinical Trials
119 Total Patients Enrolled
Eligibility Criteria
Age 18 - 45 · All Participants · 3 Total Inclusion Criteria
Mark "Yes" if the following statements are true for you:
You do not use any products that contain nicotine.
You are a physically fit male or female adult.
You weigh enough based on your height (BMI >18 kg/m2).
Who else is applying?
What state do they live in?
What site did they apply to?
University of Missouri

100.0%
What portion of applicants met pre-screening criteria?
Frequently Asked Questions
Is this investigation targeting adults above twenty years of age?
"According to the trial's conditions, only individuals aged 18-45 are eligible to partake in this research." - Anonymous Online Contributor
Are there any open slots for participants in this clinical research?
"Affirmative. Clinicaltrials.gov provides evidence that this scientific experiment, which was inaugurated on December 1st 2021, is presently recruiting participants. A total of 27 individuals are needed from one site for the study to succeed." - Anonymous Online Contributor
How many participants is this experiment aiming to enroll?
"Affirmative. Clinicaltrials.gov has evidence that this scientific test, which was initially posted on December 1st 2021, is currently recruiting participants. There is a need for 27 patients to be enrolled at one medical facility." - Anonymous Online Contributor
Could you provide an overview of research conducted using Human insulin?
"Currently, 72 clinical trials are exploring the efficacy of Human insulin. Out of those studies, 13 have advanced to Phase 3 testing. Most of these initiatives are based in Sao Luis, MA but there is a total 248 sites running this research worldwide." - Anonymous Online Contributor
Am I able to enroll in this experiment?
"The team is seeking 27 participants, ranging from young adulthood to middle age and exhibiting vasodilation. Additionally, these individuals must be healthy adult males or females; 18-45 years old; BMI between 18-30 kg/m2; not currently pregnant nor breastfeeding; and non-nicotine users." - Anonymous Online Contributor
Please Note: These questions and answers are submitted by anonymous patients, and have not been verified by our internal team.