Study Summary
This trial is testing whether fecal microbial transplants are safe and effective in treating patients with pancreatic cancer that is scheduled for surgery to remove tumors. Fecal microbial transplants contain the normal microbes found in fecal (stool) material and it is hoped that it will help control the disease.
Study Objectives
1 Primary · 0 Secondary · Reporting Duration: Up to 30 days after surgery
Incidence of adverse events
Trial Safety
This histogram enumerates side effects from a completed 2020 Phase 1 & 2 trial (NCT03106844) in the Treatment ARM group. Side effects include: Diarrhea with 44%, Abdominal Pain with 26%, Rectal Bleeding with 16%, Constiption with 12%, Nausea with 10%.
Trial Design
1 Treatment Group
Treatment (FMT, FMT capsules)
1 of 1
10 Total Participants · 1 Treatment Group
Primary Treatment: Fecal Microbiota Transplantation · No Placebo Group · Phase < 1
Treatment (FMT, FMT capsules)
Experimental Group · 5 Interventions: Fecal Microbiota Transplantation, Fecal Microbiota Transplantation Capsule, Questionnaire Administration, Resection, Therapeutic Colonoscopy · Intervention Types: Procedure, Drug, Other, Procedure, Procedure
How many patients have taken this drug
Fecal Microbiota Transplantation
Trial Logistics
Trial Timeline
Reporting: up to 30 days after surgery
Who is running the clinical trial?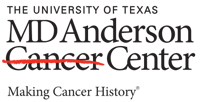 M.D. Anderson Cancer Center
Lead Sponsor
2,825 Previous Clinical Trials
1,792,561 Total Patients Enrolled
Florencia McAllister
Principal Investigator
M.D. Anderson Cancer Center
Florencia McAllister, MD
Principal Investigator
M.D. Anderson Cancer Center
Eligibility Criteria
Age 18 - 70 · All Participants · 11 Total Inclusion Criteria
Mark "Yes" if the following statements are true for you:
Both males and females can participate.
You agree to have a small sample of your colon and a colonoscopy done before receiving the FMT treatment.
Frequently Asked Questions
Who is eligible to take part in this clinical experiment?
"This medical trial is accepting 10 individuals between the legal age of consent and 70 years old who have been diagnosed with pancreatic adenocarcinoma (ductal adenocarcinoma). These patients must be seen at MD Anderson Cancer Center, possess adequate hematological functions, demonstrate appropriate hepatic capabilities, present satisfactory renal functioning, agree to sign an informed consent form, provide blood and stool samples for research purposes along with a baseline core biopsy and colonoscopy for FMT delivery." - Anonymous Online Contributor
Are there any available openings in this experiment currently?
"Per the data posted on clinicaltrials.gov, enrollment for this medical trial has been ongoing since December 14th 2021 and is currently active as of October 20th 2022." - Anonymous Online Contributor
Does this study accept participants who are above the age of thirty?
"The eligible age range for this experiment is 18-70 years old. Separately, there are 1 clinical trials targeting minors and 92 medical studies that focus on individuals aged 65 or more." - Anonymous Online Contributor
How many participants are being accepted into this research project?
"Affirmative, the information publicly available on clinicaltrials.gov reveals that this investigation is actively enrolling participants. The trial was first launched on December 14th 2021 and was recently updated in October 2022. Thus far 10 patients have been accepted at 1 centre for testing." - Anonymous Online Contributor
Please Note: These questions and answers are submitted by anonymous patients, and have not been verified by our internal team.