Study Summary
This trial uses new types of imaging devices to see if they can help doctors better determine if mouth lesions are pre-cancerous or cancerous.
Oral Disorder

Premalignant Lesion

Oral Cancer

Dysplasia
Treatment Effectiveness
Phase-Based Effectiveness
Study Objectives
1 Primary · 3 Secondary · Reporting Duration: Up to 2 years
Trial Safety
Awards & Highlights
All Individual Drugs Already Approved
Therapies where all constituent drugs have already been approved are likely to have better-understood side effect profiles.
All patients enrolled in this trial will receive the new treatment.
Trial Design
1 Treatment Group
Diagnostic (multimodal imaging, biopsy)
1 of 1
600 Total Participants · 1 Treatment Group
Primary Treatment: Biopsy · No Placebo Group · Phase < 1
Diagnostic (multimodal imaging, biopsy)
Experimental Group · 4 Interventions: Biopsy, Fluorescence Imaging, High-Resolution Microendoscopy, Proflavine Hemisulfate · Intervention Types: Procedure, Procedure, Procedure, Drug
How many patients have taken this drug
Who is running the clinical trial?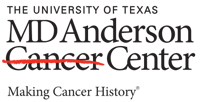 M.D. Anderson Cancer Center
Lead Sponsor
2,849 Previous Clinical Trials
1,793,044 Total Patients Enrolled

National Cancer Institute (NCI)
NIH
13,283 Previous Clinical Trials
41,234,798 Total Patients Enrolled
Ann Gillenwater
Principal Investigator
M.D. Anderson Cancer Center
1 Previous Clinical Trials
275 Total Patients Enrolled
Eligibility Criteria
Age 18+ · All Participants · 0 Total Inclusion Criteria
Mark "Yes" if the following statements are true for you:
Frequently Asked Questions
How many participants are included in the research project?
"Affirmative. According to the clinicaltrials.gov website, recruitment for this trial is ongoing; it was first published on May 25th 2016 and last modified on October 12th 2022. There are 600 slots available at 1 medical facility." - Anonymous Online Contributor
Has High-Resolution Microendoscopy been a subject of any other research projects?
"Currently, there are 3 clinical trials in progress that research High-Resolution Microendoscopy and none of them have reached Phase 3. Primarily based in Houston, Texas these investigations into this medical technique span across three distinct locations." - Anonymous Online Contributor
Does this experiment currently require the participation of new trial participants?
"Per clinicaltrials.gov, enrollment for this trial is open to the public. The study was initially published on May 25th 2016 and was recently updated on October 12th 2022." - Anonymous Online Contributor
Please Note: These questions and answers are submitted by anonymous patients, and have not been verified by our internal team.