Popular filter options for prevention trials
View More Prevention Trials
See another 72 many medical studies focused on prevention.
Frequently Asked Questions
Do I need insurance to participate in a trial?
Almost all clinical trials will cover the cost of the 'trial drug' — so no insurance is required for this. For trials where this trial drug is given alongside an already-approved medication, there may be a cost (which your insurance would normally cover).
Is there any support for travel costs?
Many of the teams running clinical trials will cover the cost of transportation to-and-from their care center.
Will I know what medication I am taking?
This depends on the specific study. If you're worried about receiving a placebo, you can actively filter out these trials using our search.
How long do clinical trials last?
Some trials will only require a single visit, while others will continue until your disease returns. It's fairly common for a trial to last somewhere between 1 and 6 months.
Do you verify all the trials on your website?
All of the trials listed on Power have been formally registered with the US Food and Drug Administration. Beyond this, some trials on Power have been formally 'verified' if the team behind the trial has completed an additional level of verification with our team.
How quickly will I hear back from a clinical trial?
Sadly, this response time can take anywhere from 6 hours to 2 weeks. We're working hard to speed up how quickly you hear back — in general, verified trials respond to patients within a few days.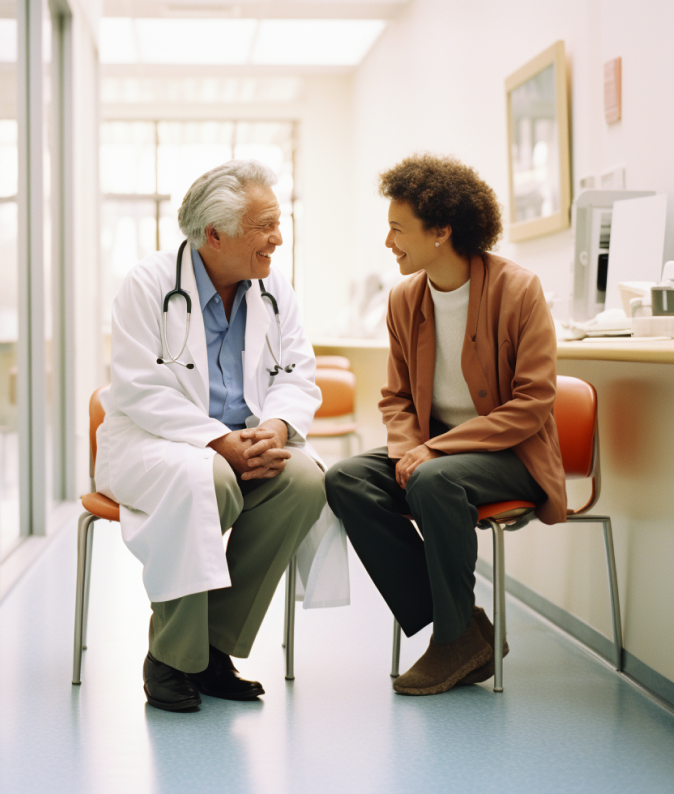 Introduction to prevention
What are the top hospitals conducting prevention research?
When it comes to groundbreaking clinical trials in the field of prevention, several top hospitals across the United States are making notable strides. Brigham and Women's Hospital in Boston leads the way with six active prevention trials aimed at identifying strategies to ward off various diseases. While they have yet to conduct any prevention trials historically, their commitment to preventive medicine is evident. Similarly, Mayo Clinic in Rochester is actively engaged in four ongoing prevention studies, focusing on innovative approaches to disease prevention. Although they also do not have a past record of conducting preventive trials, their dedication towards exploring preventative measures is commendable.
In Aurora, Colorado, Children's Hospital Colorado recognizes the importance of early intervention and has three active prevention trials underway. These efforts aim to identify ways to prevent or mitigate health issues from an early age and support children's well-being as they grow up.
Meanwhile, Dent Neurologic Institute located in Amherst acknowledges that preventing neurological disorders carries immense significance for overall health outcomes. They currently contribute by running three active clinical trials focused on preventive strategies within this realm.
Lastly,nestled away in Bellevue,the Northwest Clinical Research Center signifies its role as a crucial player by hosting three ongoing preventive clinical investigations without prior historical input.Their current endeavors involve pioneering research into preventative measures against various conditions related issues emphasizing their contribution towards ensuring healthier lives
These esteemed institutions demonstrate unwavering commitment toward mitigating risks before diseases surface and promoting overall wellness through proactive approaches.Across different locations these top-tier hospitals exemplify how ongoing collaborative work continues driving us closer than ever before towards cultivating healthier lives for everyone
Which are the best cities for prevention clinical trials?
When it comes to prevention clinical trials, several cities have emerged as leaders in research and development. Boston, Massachusetts leads the way with 18 active trials focusing on interventions like Enteric Coated Aspirin, Deferoxamine, and Vitamin D. New York, New York follows closely behind with 13 ongoing studies examining strategies such as targeted screening advice based on comprehensive risk assessments. Miami, Florida; Phoenix, Arizona; and Baltimore Maryland also contribute significantly to prevention research with their own set of active trials exploring various preventive measures. These cities offer individuals opportunities to participate in cutting-edge clinical trials aimed at preventing diseases and improving overall health outcomes.
Which are the top treatments for prevention being explored in clinical trials?
When it comes to prevention, clinical trials are currently investigating the efficacy of several promising treatments. The top contenders in these trials include:
Daratumumab: Being tested in multiple ongoing trials
Belantamab mafodotin: Showing potential as a preventive treatment
Lenalidomide: Under investigation for its preventive properties
These treatments hold promise for preventing breast cancer- Lenalidomide: Under investigation for its preventive properties
These treatments hold promise for preventing breast cancer and may provide a breakthrough in the fight against this disease. Continued research and development are crucial to improving prevention strategies and ultimately reducing the burden of breast cancer worldwide.
What are the most recent clinical trials for prevention?
Exciting advancements are being made in the realm of prevention, as recent clinical trials offer promising approaches to safeguard against various health conditions. Among these studies is a Phase 2 trial investigating the efficacy of high-dose ORC-13661 for prevention. Additionally, a Phase 3 trial called ReMMiD-C Therapeutic Arm A aims to explore preventive strategies further. Another Phase 3 trial named ROSE (Reach Out, Stay Strong, Essentials) focuses on preventing complications in mothers with newborns. Furthermore, a Phase 2 trial examines the potential benefits of smartphones in preventive measures. Lastly, Stellate ganglion block is being explored through both Phase 2 and Phase 3 trials for its preventative properties. With these innovative initiatives underway, we can anticipate significant progress in disease prevention efforts moving forward.
What prevention clinical trials were recently completed?
Recently, several clinical trials focused on prevention have concluded, providing valuable insights into strategies for disease avoidance. These studies demonstrate the commitment of researchers to proactively addressing health concerns.