Study Summary
This trial explores how healthcare quality interventions and doula care can affect maternal health by observing participants' experiences with Medicaid policy changes. #maternalhealthcare
Severe Maternal Morbidity

Maternal Death
Treatment Effectiveness
Phase-Based Effectiveness
Study Objectives
1 Primary · 4 Secondary · Reporting Duration: Delivery date through one year after delivery
Severe maternal morbidity (SMM)
Follow up for chronic conditions
Delivery date through one year after delivery
Provision of evidence care in pregnancy and postpartum
Medicaid managed care administrator perspectives on policy interventions
Assess the changes in effects of the Medicaid healthcare quality interventions on beneficiaries' experiences
Trial Safety
Awards & Highlights
All patients enrolled in this trial will receive the new treatment.
Trial Design
1 Treatment Group
10000000 Total Participants · 1 Treatment Group
Primary Treatment: Treatment · No Placebo Group · N/A
Standard Care
NoIntervention Group · 1 Intervention: Standard Care · Intervention Types:
Trial Logistics
Trial Timeline
Reporting: delivery date through one year after delivery
Who is running the clinical trial?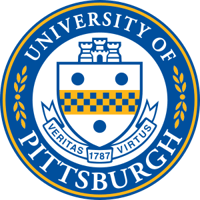 University of Pittsburgh
Lead Sponsor
1,647 Previous Clinical Trials
6,311,749 Total Patients Enrolled

National Institute of Nursing Research (NINR)
NIH
542 Previous Clinical Trials
281,436 Total Patients Enrolled
Eligibility Criteria
Age Any Age · All Participants · 1 Total Inclusion Criteria
Mark "Yes" if the following statements are true for you:
You are a Medicaid beneficiary who identifies as Black and/or lives in specific areas of Pennsylvania called Health Equity Zones.