Study Summary
This trialtested a technique to reduce recurrence of colon adenomas after surgery. It found post-EMR ablation of resection margins using soft coagulation and h-APC reduced recurrence to 5%.
Colorectal Cancer

Colon Polyps
Study Objectives
2 Primary · 2 Secondary · Reporting Duration: 14 days after the index EMR
Completeness of thermal ablation of polyp resection margin
To evaluate the uniformity of the margins and bases of resection after hAPC ablation following an EMR.
Evaluate adenoma recurrence rate
Evaluate complete adenoma eradication rates
Trial Safety
Awards & Highlights
All patients enrolled in this trial will receive the new treatment.
Trial Design
1 Treatment Group
Group treatment h-APC and EMR
1 of 1
300 Total Participants · 1 Treatment Group
Primary Treatment: Group treatment h-APC and EMR · No Placebo Group · N/A
Group treatment h-APC and EMR
Experimental Group · 1 Intervention: Hybrid Argon Plasma Coagulation and EMR procedure · Intervention Types: Procedure
Trial Logistics
Trial Timeline
Reporting: 14 days after the index emr
Who is running the clinical trial?
Erbe Elektromedizin GmbH
Industry Sponsor
8 Previous Clinical Trials
222 Total Patients Enrolled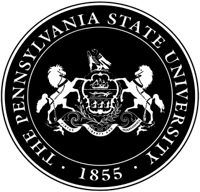 Penn State University
OTHER
333 Previous Clinical Trials
120,931 Total Patients Enrolled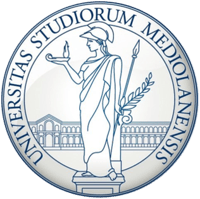 University of Milan
OTHER
234 Previous Clinical Trials
291,968 Total Patients Enrolled
Dr Alessandro Repici
UNKNOWN
Centre hospitalier de l'Université de Montréal (CHUM)
Lead Sponsor
341 Previous Clinical Trials
116,664 Total Patients Enrolled
Daniel von Renteln
Principal Investigator
Centre hospitalier de l'Université de Montréal (CHUM)
5 Previous Clinical Trials
1,464 Total Patients Enrolled
Eligibility Criteria
Age 18 - 89 · All Participants · 1 Total Inclusion Criteria
Mark "Yes" if the following statements are true for you:
People of all ethnicities and races are eligible to participate.
Frequently Asked Questions
Is enrollment for this study currently open?
"The hunt for participants is ongoing, as indicated by the records on clinicaltrials.gov. The study was first uploaded to this database on August 26th 2019 and saw its last update occur on November 28th 2022." - Anonymous Online Contributor
Is this research trial open to individuals 45 years of age and older?
"The requirements for patient enrollment stipulate that they must be aged 18-89. For younger or elder individuals respectively, there are 192 and 1572 clinical trials available to them." - Anonymous Online Contributor
How many participants are allowed to partake in this research endeavor?
"Affirmative. The particulars on clinicaltrials.gov demonstrate that this investigation is actively seeking participants, with the first posting of the trial occuring August 26th 2019 and a most recent update taking place November 28th 2022. 300 individuals are needed from 1 medical centre for enrollment in this study." - Anonymous Online Contributor
Is there a requirement to qualify for enrolling in this experiment?
"This medical trial is seeking 300 individuals aged 18 to 89 with colorectal carcinoma. Patients must be of any ethnicity or race and have been referred for endoscopic resection of all colorectal polyps non-pedunculated equal or greater 20 mm, in addition to providing written informed consent." - Anonymous Online Contributor
Please Note: These questions and answers are submitted by anonymous patients, and have not been verified by our internal team.