Radiation Therapy
Stereotactic Body Radiation Therapy (SBRT) for Prostate Cancer
McGill University Health Centre-Cedars Cancer Centre, Montréal, Canada
Stereotactic Body Radiation Therapy (SBRT)
N/A
Recruiting
Led by Fabio Cury, MD
Research Sponsored by Fabio Cury
Eligibility Criteria Checklist
Specific guidelines that determine who can or cannot participate in a clinical trial
Must have
Be older than 18 years old
Must not have
Be younger than 18 years old
Study Summary
This trial will test whether it is safe to give one big dose of radiation to the prostate while keeping the rectum healthy by using a hydrogel.
Timeline
Screening ~ 3 weeks
3 visits
This trial's timeline: 3 weeks for screening, Varies for treatment, and 5 years for reporting.
Treatment Details
Study Objectives
Outcome measures can provide a clearer picture of what you can expect from a treatment.
Small bowel or rectal irritation
Secondary outcome measures
To assess late GI and GU toxicity
Side effects data
From 2018 Phase 2 trial • 35 Patients • NCT01360593
15%
White blood cell decreased ( leukopenia)
3%
Platelet count decreased ( Thrombocytopenia)
Awards & Highlights
All patients enrolled in this study will receive some form of active treatment.
Trial Design
Group I: Single Fraction SBRT in the treatment of prostate cancer
Experimental Treatment
1 Intervention
Prior to treatment, a hydrogel spacer will be inserted between the recutm and prostate. A urinary catheter will also be inserted in the bladder. A single dose of 19Gy will be delivered with an IMRT technique. The treatment should last approximately 30 minutes. After the treatment, the urinary catheter will be removed.
How many patients have taken this drug
Stereotactic Body Radiation Therapy (SBRT)
Who is running the clinical trial?

Boston Scientific Corporation
Industry Sponsor
692 Previous Clinical Trials
929,619 Total Patients Enrolled
3 Trials studying Prostate Cancer
736 Patients Enrolled for Prostate Cancer
Fabio Cury, MD
Principal Investigator
McGill University Health Centre- Cedars Cancer Centre
1 Previous Clinical Trials
15 Total Patients Enrolled
Media Library
SBRT (Radiation Therapy) Clinical Trial Eligibility Overview. Trial Name: NCT04004312 — N/A
Prostate Cancer Research Study Groups: Single Fraction SBRT in the treatment of prostate cancer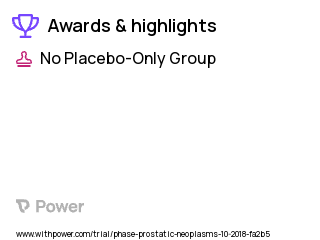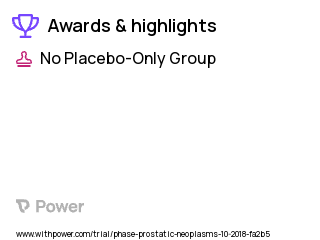 Prostate Cancer Clinical Trial 2023: SBRT Highlights & Side Effects. Trial Name: NCT04004312 — N/A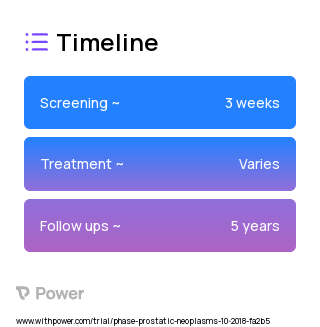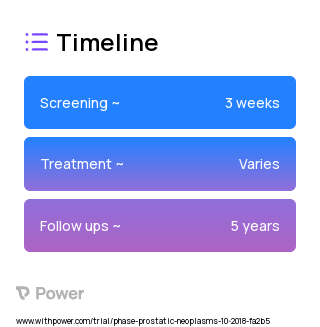 SBRT (Radiation Therapy) 2023 Treatment Timeline for Medical Study. Trial Name: NCT04004312 — N/A
Frequently Asked Questions
These questions and answers are submitted by anonymous patients, and have not been verified by our internal team.
How many participants are taking part in this medical research?
"Affirmative. Clinicaltrials.gov shows that this clinical investigation, which was originally advertised on November 7th 2018, is currently enrolling participants. A total of 12 individuals are required to be enrolled from a single site."
Is there currently an opportunity to join this scientific experiment?
"Affirmative. Per the details available on clinicaltrials.gov, this medical experiment began recruiting participants since November 7th 2018 and is still actively looking for volunteers. They need to enrol 12 patients in a single facility."
Recent research and studies