Study Summary
This trial will identify and assess factors that impact hypertension medication adherence for PWH, in order to tailor an intervention to improve hypertension outcomes and reduce cardiovascular disease risk.
Study Objectives
5 Primary · 6 Secondary · Reporting Duration: 1 year
Feasibility as measured by enrollment
Change in subject's self report of anti-hypertensive medication adherence
Acceptability of nurse managed adherence strategy
Bronchial Provocation Tests
Number of anti-hypertensive medication changes
Subject's evaluation of ease of the completion of blood pressure logs
Subject's evaluation regarding ease of use of blood pressure machine
Total number of specialty referrals
Total number of telephone contacts
Usefulness of contact with nurse
Trial Design
0 Treatment Group
60 Total Participants · 0 Treatment Group
Primary Treatment: Treatment · No Placebo Group · N/A
Who is running the clinical trial?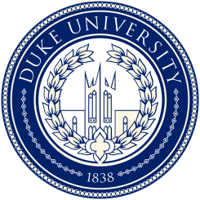 Duke University
Lead Sponsor
2,209 Previous Clinical Trials
3,221,236 Total Patients Enrolled
Charles Muiruri, PhD
Principal Investigator
Duke University
1 Previous Clinical Trials
150 Total Patients Enrolled
Eligibility Criteria
Age 18+ · All Participants · 15 Total Inclusion Criteria
Mark "Yes" if the following statements are true for you:
This refers to specific goals or objectives of the study.
Frequently Asked Questions
Is the recruitment stage of this experiment still open?
"According to the data available on clinicaltrials.gov, this medical trial is currently recruiting participants. It was first posted on August 1st 2022 and has had a recent update on August 4th 2022." - Anonymous Online Contributor
How many participants have registered for this clinical trial?
"Affirmative. Clinicaltrials.gov confirms that the trial, first posted on August 1st 2022, is actively recruiting patients and seeks 60 participants from a single medical center." - Anonymous Online Contributor
Please Note: These questions and answers are submitted by anonymous patients, and have not been verified by our internal team.