Your session is about to expire
We'll log you out in 60 seconds unless you choose to continue
← Back to Search
Tonometry
TonoVera Tonometer for Glaucoma
Research Sponsored by State University of New York at Buffalo
Eligibility Criteria Checklist
Specific guidelines that determine who can or cannot participate in a clinical trial
Study Summary
This trial is testing how accurate the Reichert's Tono-Vera tonometer is compared to other commonly used tonometers.
Timeline
Screening ~ 3 weeks
3 visits
Follow Up ~ baseline only
This trial's timeline: 3 weeks for screening, Varies for treatment, and baseline only for reporting.
Treatment Details
Study Objectives
Outcome measures can provide a clearer picture of what you can expect from a treatment.
Awards & Highlights
All patients enrolled in this study will receive some form of active treatment.
Trial Design
Group I: IOP Measurement
Experimental Treatment
2 Interventions
These are the measurements of the intraocular pressure.
Who is running the clinical trial?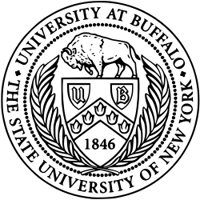 State University of New York at Buffalo
Lead Sponsor
238 Previous Clinical Trials
48,502 Total Patients Enrolled
3 Trials studying Glaucoma
156 Patients Enrolled for Glaucoma
Reichert, Inc.
Industry Sponsor
2 Previous Clinical Trials
97 Total Patients Enrolled
1 Trials studying Glaucoma
61 Patients Enrolled for Glaucoma
Media Library


Eligibility Criteria:
This trial includes the following eligibility criteria:
You are able to provide signed and dated informed consent form

You have a condition where the white part of your eye is abnormally thin.

You cannot have an accurate eye pressure reading due to eye conditions like blepharospasm, nystagmus, or extensive corneal problems. Contact lens wearers who can't remove their lenses will also be excluded.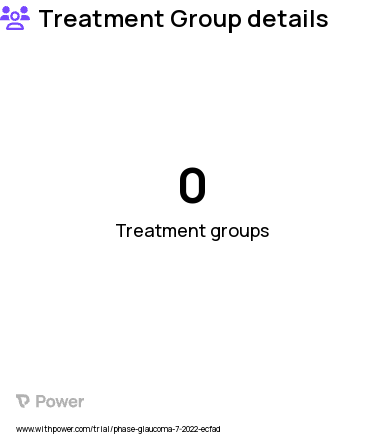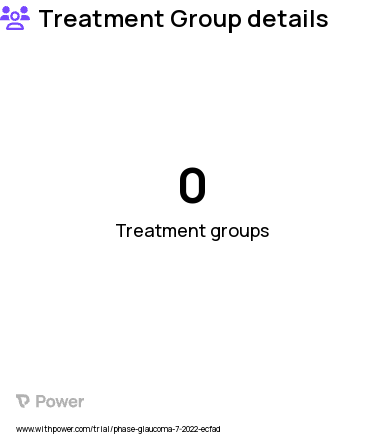 Research Study Groups:
This trial has the following groups: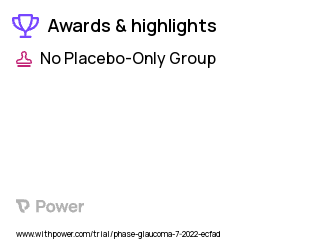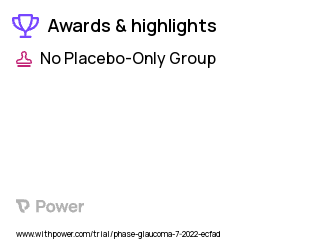 Awards:
This trial has 1 awards, including:
No Placebo-Only Group - All patients enrolled in this study will receive some form of active treatment.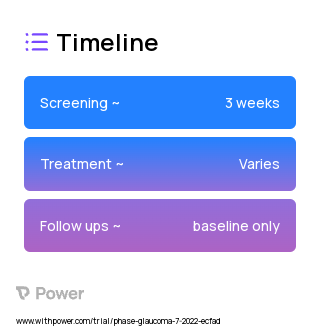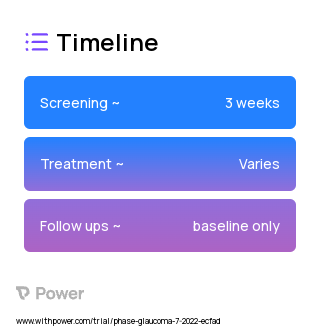 Timeline:
This trial has the following timeline:
Screening: It may take up to 3 Weeks to process to see if you qualify in this trial.
Treatment: The duration you will receive the treatment varies.
Follow Ups: You may be asked to continue sharing information regarding the trial for 6 Months after you stop receiving the treatment.
Frequently Asked Questions
These questions and answers are submitted by anonymous patients, and have not been verified by our internal team.
Are investigators presently looking for participants for this research?
"Yes, this study is still recruiting patients as of 8/29/2022, according to the latest information available on clinicaltrials.gov. The trial was first posted on 8/1/2022."
Who else is applying?
What state do they live in?
What site did they apply to?
What portion of applicants met pre-screening criteria?
Recent research and studies
Share this study with friends