Study Summary
This trial is testing whether a low level laser therapy can help patients with severe, uncontrollable fecal incontinence. There is no control group receiving a placebo in this study.
Treatment Effectiveness
Phase-Based Effectiveness
Study Objectives
1 Primary · 5 Secondary · Reporting Duration: 4 and 12 weeks
Change in anal sphincter tone
Change in increase of anal sphincter pressure during squeezing
Change in squeezing duration
Change in Quality of Life
Change in number of fecal incontinence episodes
Trial Safety
Awards & Highlights
All patients enrolled in this trial will receive the new treatment.
Trial Design
1 Treatment Group
Incontinence and low level laser therapy
1 of 1
20 Total Participants · 1 Treatment Group
Primary Treatment: Low level laser therapy (LLLT) · No Placebo Group · N/A
Incontinence and low level laser therapy
Experimental Group · 1 Intervention: Low level laser therapy (LLLT) · Intervention Types: Device
How many patients have taken this drug
Low level laser therapy (LLLT)
Trial Logistics
Trial Timeline
Reporting: 4 and 12 weeks
Who is running the clinical trial?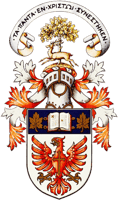 McMaster University
Lead Sponsor
834 Previous Clinical Trials
2,632,765 Total Patients Enrolled
Jihong Chen, MD PhD
Principal Investigator
McMaster University
1 Previous Clinical Trials
20 Total Patients Enrolled
Eligibility Criteria
Age 6 - 80 · All Participants · 1 Total Inclusion Criteria
Mark "Yes" if the following statements are true for you:
You have no control over your bowel movements.
Frequently Asked Questions
What is the current enrollment count of this research experiment?
"Affirmative. The study, which was posted on September 8th 2019 and last updated April 4th 2022 is actively recruiting patients according to clinicaltrials.gov reports. A total of 20 individuals are needed for the trial at 1 location." - Anonymous Online Contributor
Are new participants still being received into this experiment?
"Yes, records on clinicaltrials.gov demonstrate that this study is presently recruiting patients. Originally posted in September of 2019 and revised last April 4th 2022; the trial has a target enrolment of 20 participants from 1 medical centre." - Anonymous Online Contributor
Under what circumstances would an individual qualify for inclusion in this investigation?
"The criteria for enrollment in this trial is limited to individuals within the age range of 6 and 80 who are affected by fecal soiling. Approximately 20 participants need to be recruited." - Anonymous Online Contributor
Is this trial open to adults aged 25 and over?
"According to the trial's eligibilty guidelines, potential participants must have a chronological age of between 6 and 80 years old. Additionally, there are 7 study groups for minors and 23 dedicated research tracks available for those aged 65 or older." - Anonymous Online Contributor
Please Note: These questions and answers are submitted by anonymous patients, and have not been verified by our internal team.