Study Summary
This trial will test if a hypnotherapy app can help reduce bloating symptoms.
Study Objectives
1 Primary · 4 Secondary · Reporting Duration: Baseline, 6 weeks, 12 weeks, and 3 months
Change in abdominal bloating severity
Change in perception of GI symptoms
Change in quality of life
Trial Design
1 Treatment Group
Hypnotherapy for bloating symptoms
1 of 1
25 Total Participants · 1 Treatment Group
Primary Treatment: Hypnotherapy for bloating symptoms · No Placebo Group · N/A
Hypnotherapy for bloating symptoms
Experimental Group · 1 Intervention: Hypnotherapy · Intervention Types: Behavioral
How many patients have taken this drug
Trial Logistics
Trial Timeline
Reporting: baseline, 6 weeks, 12 weeks, and 3 months
Who is running the clinical trial?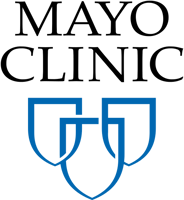 Mayo Clinic
Lead Sponsor
2,951 Previous Clinical Trials
3,447,685 Total Patients Enrolled
Xiao Jing (Iris) Wang, MD
Principal Investigator
Mayo Clinic
Eligibility Criteria
Age 18+ · All Participants · 4 Total Inclusion Criteria
Mark "Yes" if the following statements are true for you:
You may be included in the study if bloating is your main symptom, even if you have other gut-related disorders like irritable bowel syndrome, functional constipation or functional dyspepsia.
You experience bloating or distension in your abdomen that meets a specific medical standard called the Rome IV criteria.
Frequently Asked Questions
Is it feasible for individuals to still join this trial?
"This trial is open to applicants, as per the information posted on clinicaltrials.gov. The original posting for this study was made on November 30th 2022 and updated recently on the same day." - Anonymous Online Contributor
What is the sample size for this clinical research?
"Affirmative. Clinicaltrials.gov provides evidence that this clinical trial is presently looking for contributors, with the post date of November 30th 2022 and an updated record from the same day. 25 patients are required to enrol at a single study site." - Anonymous Online Contributor
Please Note: These questions and answers are submitted by anonymous patients, and have not been verified by our internal team.