Your session is about to expire
We'll log you out in 60 seconds unless you choose to continue
← Back to Search
Eligibility Criteria Checklist
Specific guidelines that determine who can or cannot participate in a clinical trial
Must have
Is HER2 normal, defined as HER2 0 or 1+ by immunohistochemistry (IHC) and negative by fluorescence in situ hybridization (FISH) if performed; or HER2 is 2+ by IHC and negative by FISH; or HER2 negative by FISH if IHC is not performed
Has histological confirmation of HER2 normal breast carcinoma with a clinical diagnosis of IBC based on presence of inflammatory changes in the involved breast, including diffuse erythema and edema (peau d'orange), with or without an underlying palpable mass involving the majority of the skin of the breast; pathological evidence of dermal lymphatic invasion should be noted but is not required for diagnosis of inflammatory breast cancer regardless estrogen receptor (ER)/progesterone receptor (PR) status; OR has histological confirmation of triple negative breast carcinoma (HER2 normal, ER/PR < 10%) without clinical diagnosis of IBC
Must not have
Be younger than 18 years old
Follow Up
up to 3 months post-treatment
Study Summary
This trial will study how well pembrolizumab works in treating metastatic or recurrent inflammatory breast cancer or triple-negative breast cancer.
Swelling

Breast Cancer

Erythema

Peau d'Orange
Eligibility Criteria
Inclusion Criteria
You will be eligible if you check "Yes" for the criteria below
Timeline
Screening ~ 3 weeks
3 visits
Follow Up ~ up to 3 months post-treatment
Follow Up ~
up to 3 months post-treatment
This trial's timeline: 3 weeks for screening, Varies for treatment, and up to 3 months post-treatment for reporting.
Treatment Details
Study Objectives
Outcome measures can provide a clearer picture of what you can expect from a treatment.
Secondary outcome measures
Side effects data
From 2021 Phase 3 trial • 453 Patients • NCT03066778
9%
Aspartate aminotransferase increased
8%
Upper respiratory tract infection
8%
Alanine aminotransferase increased
7%
Blood creatinine increased
5%
Blood alkaline phosphatase increased
5%
Musculoskeletal chest pain
4%
Urinary tract infection
1%
Clostridium difficile colitis
1%
Infusion related reaction
1%
Inappropriate antidiuretic hormone secretion
1%
Transient ischaemic attack
1%
Superior vena cava syndrome
Study treatment Arm
Pembrolizumab+EP
Placebo+EP
Pembrolizumab Second Course
Awards & Highlights
All patients enrolled in this study will receive some form of active treatment.
Trial Design
Group I: Treatment (pembrolizumab)
Experimental Treatment
2 Interventions
Patients receive pembrolizumab 200mg IV over approximately 30 minutes on day 1. Cycles repeat every 21 days for 8 cycles and then pembrolizumab 400mg IV every 42 days for total up to 24 months in the absence of disease progression or unacceptable toxicity
How many patients have taken this drug
Who is running the clinical trial?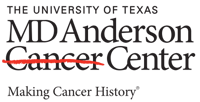 M.D. Anderson Cancer Center
Lead Sponsor
2,914 Previous Clinical Trials
1,773,681 Total Patients Enrolled

National Cancer Institute (NCI)
NIH
13,486 Previous Clinical Trials
41,265,866 Total Patients Enrolled
Clinton Yam
Principal Investigator
M.D. Anderson Cancer Center
6 Previous Clinical Trials
1,159 Total Patients Enrolled
Media Library


Eligibility Criteria:
This trial includes the following eligibility criteria:
You have a type of cancer that is not breast cancer, but certain types of skin cancer or early-stage cervical cancer that has been treated successfully.

You are currently receiving other treatments for your cancer that have spread to other parts of your body.

You have a history of lung inflammation that needed treatment with steroids, or you currently have lung inflammation.

You are currently involved in a research study for a new cancer treatment.

You have cancer that has spread to your brain or the lining around your brain, and it is actively growing. However, if you had brain metastases in the past but they are not currently growing, and you haven't used steroids for at least a week, you may still be able to participate in the trial.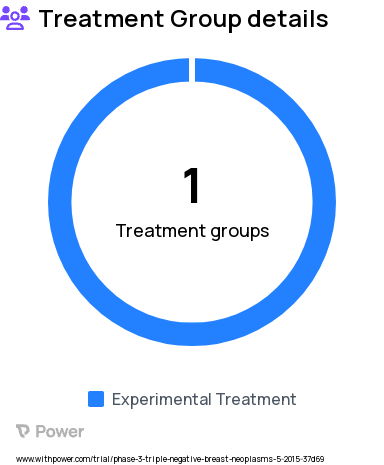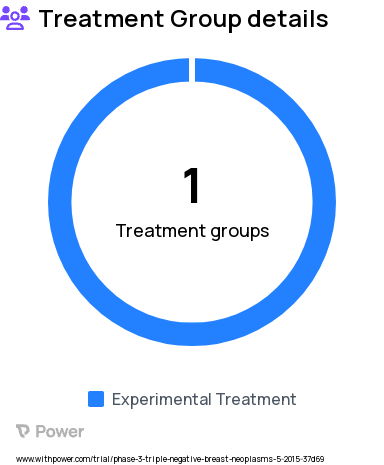 Research Study Groups:
This trial has the following groups:
Group 1: Treatment (pembrolizumab)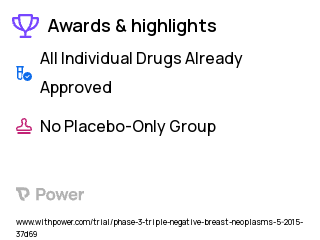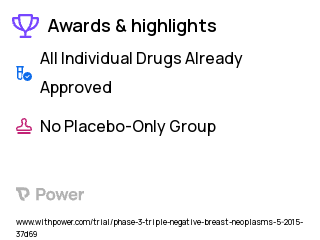 Awards:
This trial has 1 awards, including:
No Placebo-Only Group - All patients enrolled in this study will receive some form of active treatment.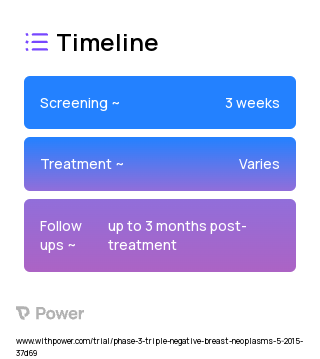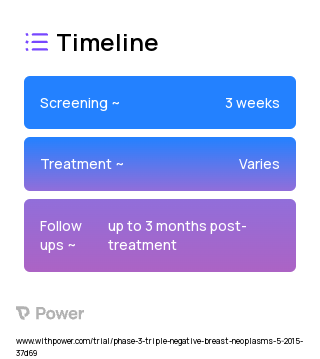 Timeline:
This trial has the following timeline:
Screening: It may take up to 3 Weeks to process to see if you qualify in this trial.
Treatment: The duration you will receive the treatment varies.
Follow Ups: You may be asked to continue sharing information regarding the trial for 6 Months after you stop receiving the treatment.
Frequently Asked Questions
These questions and answers are submitted by anonymous patients, and have not been verified by our internal team.
What is the current sample size of this clinical trial?
"Affirmative. Information on clinicaltrials.gov attests to the fact that this medical trial, initially posted on June 11th 2015, is currently enrolling participants. A total of 35 individuals are required at a single location."
Has the Federal Drug Administration given its approval to Pembrolizumab?
"Our team at Power gave Pembrolizumab a score of 2 on safety, since we only have preliminary information ensuring its security and not any data that can prove its efficacy."
Are there any openings available to join this clinical investigation?
"According to clinicaltrials.gov, this medical experiment is in the process of recruiting members for participation. It was initially posted on June 11th 2015 and has been updated as recently as September 7th 2022."
Has Pembrolizumab been tested in a research setting before?
"Currently, Pembrolizumab is the focus of 961 clinical trials worldwide. Of those studies, 122 are in their final phase and 35731 locations host these investigations. In particular, Houston Texas houses a significant portion of this research."
Share this study with friends