Study Summary
This trial will test whether adding a brief, 5-session written trauma-focused therapy to a course of repeated IV ketamine infusions can prolong PTSD symptom improvement.
Post Traumatic Stress Disorder
Treatment Effectiveness
Phase-Based Effectiveness
Similar Trials
Study Objectives
1 Primary · 0 Secondary · Reporting Duration: up to 12 weeks
Trial Safety
This is further along than 68% of similar trials
Similar Trials
Awards & Highlights
All patients enrolled in this trial will receive the new treatment.
All Individual Drugs Already Approved
Therapies where all constituent drugs have already been approved are likely to have better-understood side effect profiles.
Approved for 5 Other Conditions
This treatment demonstrated efficacy for 5 other conditions.
Trial Design
1 Treatment Group
Ketamine and Written Exposure Therapy
1 of 1
30 Total Participants · 1 Treatment Group
Primary Treatment: Ketamine · No Placebo Group · Phase 2
Ketamine and Written Exposure Therapy
Experimental Group · 2 Interventions: Ketamine, Written Exposure Therapy · Intervention Types: Drug, Behavioral
How many patients have taken this drug
Trial Logistics
Trial Timeline
Reporting: up to 12 weeks
Who is running the clinical trial?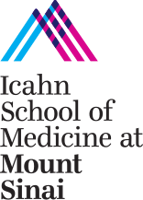 Icahn School of Medicine at Mount Sinai
Lead Sponsor
800 Previous Clinical Trials
509,486 Total Patients Enrolled
Adriana Feder, MD
5.0
2 Reviews
Principal Investigator - Depression and Anxiety Center, Icahn School of Medicine at Mount Sinai
Icahn School of Medicine at Mount Sinai
4 Previous Clinical Trials
145 Total Patients Enrolled
Oneysha Brown, BA
Study Director
Depression and Anxiety Center, Icahn School of Medicine at Mount Sinai
Eligibility Criteria
Age 18 - 70 · All Participants · 5 Total Inclusion Criteria
Mark "Yes" if the following statements are true for you:
You are a man or woman between the ages of 18 and 70.
You need to have someone close to you who can sign a contract agreeing to contact the study doctor if you experience thoughts of suicide or manic symptoms.
You have been diagnosed with post-traumatic stress disorder (PTSD) by a study psychiatrist and your recent symptoms score is high enough to show moderate to severe PTSD symptoms.
Female participants must either not be able to become pregnant or use reliable birth control methods. If using birth control pills, they must also use a barrier method.
Women who can become pregnant must take a pregnancy test at the beginning and before each intravenous treatment to make sure they are not pregnant.
Who else is applying?
What state do they live in?
What site did they apply to?
Depression and Anxiety Center, Icahn School of Medicine at Mount Sinai

100.0%
What portion of applicants met pre-screening criteria?
Met criteria

50.0%

Did not meet criteria

50.0%
How many prior treatments have patients received?
Frequently Asked Questions
What is the government's opinion on Ketamine?
"Ketamine has received a 2. This is due to the lack of data regarding Ketamine's efficacy, despite there being some evidence supporting its safety as a medication." - Anonymous Online Contributor
Are there any patients participating in this research right now?
"Yes, the website clinicaltrials.gov indicates that this trial is still enrolling patients. The study was originally posted on June 4th 2021 and updated as recently as August 5th, 2022." - Anonymous Online Contributor
Might I be able to help with this research by enrolling in it?
"This clinical trial is seeking 30 individuals aged 18-70 who have moral injury and meet the following additional criteria: • Must be able to identify a family member, physician, or friend who will agree to the Treatment Contract (which includes contacting the study physician in case of manic symptoms or suicidal thoughts) • Must fulfill DSM-5 criteria for current civilian or combat-related PTSD, based on clinical assessment by a study psychiatrist and on the CAPS-5. A past-month total CAPS5 score ≥ 25 at screening is required to ensure at least moderate severity and reduce high placebo response rates. •" - Anonymous Online Contributor
Are elderly patients barred from participating in this research?
"In order to meet the requirements for this clinical trial, potential patients must 18 years old or older, but cannot be more than 70." - Anonymous Online Contributor
Please Note: These questions and answers are submitted by anonymous patients, and have not been verified by our internal team.