Study Summary
This trial will test whether a poop transplant can help people with pouchitis, a serious gut disorder.
Study Objectives
1 Primary · 2 Secondary · Reporting Duration: 7 weeks
Remission of pouchitis, defined as a pouchitis disease activity index (PDAI) score of <7, with a decreased from baseline PDAI score of 3 points
compare the fecal microbiome in pouchitis patients in remission versus still active at the end of the trial.
compliance of patients who receive FMT
Trial Safety
This is further along than 68% of similar trials
This histogram enumerates side effects from a completed 2019 Phase 2 trial (NCT03378921) in the Donors Feces ARM group. Side effects include: fever with 8%, abdominal pain with 8%, fecal urgency with 8%.
Trial Design
2 Treatment Groups
34 Total Participants · 2 Treatment Groups
Primary Treatment: Fecal microbiota transplantation · Has Placebo Group · Phase 2
FMT
Experimental Group · 1 Intervention: Fecal microbiota transplantation · Intervention Types: Other
Placebo
PlaceboComparator Group · 1 Intervention: Placebos · Intervention Types: Other
Who is running the clinical trial?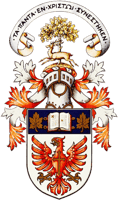 McMaster University
Lead Sponsor
820 Previous Clinical Trials
1,731,701 Total Patients Enrolled
Eligibility Criteria
Age 18 - 99 · All Participants · 3 Total Inclusion Criteria
Mark "Yes" if the following statements are true for you:
Frequently Asked Questions
Does this research involve participants who are over 75 years old?
"The age limit for this trial is set at 18 years or older and 99 years or younger." - Anonymous Online Contributor
Does the FDA condone fecal microbiota transplantation as a viable medical procedure?
"Fecal microbiota transplantation is in Phase 2 of clinical trials, so there is some data supporting its safety. However, because this treatment is still in development, there is no data yet to support its efficacy." - Anonymous Online Contributor
How many total individuals are being research in this investigation?
"According to the information available on clinicaltrials.gov, this trial is currently looking for patients to enroll. The posting dates for this trial are from April 17th, 2019 to present, with the last edit happening on April 5th, 2022. So far, 34 people have been enrolled at 1 location." - Anonymous Online Contributor
Are new patients currently being recruited for this trial?
"The most up-to-date information on clinicaltrials.gov shows that this study is still recruiting patients. This trial was originally posted on April 17th, 2019 and last updated on April 5th, 2022." - Anonymous Online Contributor
Are there any medical or age restrictions for patients who want to participate in this clinical trial?
"The ideal candidate for this trial is aged 18-99, has a current diagnosis of pouchitis, and meets the other listed inclusion criteria." - Anonymous Online Contributor
Please Note: These questions and answers are submitted by anonymous patients, and have not been verified by our internal team.