Study Summary
This trial is testing a combination of drugs to treat patients with a certain type of lymphoma. The drugs work in different ways to stop the growth of cancer cells.
Treatment Effectiveness
Phase-Based Effectiveness
Similar Trials
Study Objectives
1 Primary · 7 Secondary · Reporting Duration: Up to 3 years
Progression-free survival
Progression-free survival within 24 months from treatment initiation
Alteration in immune cell subsets
Cell free circulating deoxyribonucleic acid (DNA)
Frequency of treatment-emergent AEs requiring study drug discontinuation or dose reduction
Frequency, severity, and relatedness of treatment-emergent adverse events (AEs)
Trial Safety
This is further along than 68% of similar trials
Similar Trials
1%
Chronic obstructive pulmonary disease
This histogram enumerates side effects from a completed 2020 Phase 2 trial (NCT04346199) in the BSC Alone ARM group. Side effects include: Headache with 2%, Septic shock with 1%, Ischaemic stroke with 1%, Chronic obstructive pulmonary disease with 1%.
Awards & Highlights
All patients enrolled in this trial will receive the new treatment.
All Individual Drugs Already Approved
Therapies where all constituent drugs have already been approved are likely to have better-understood side effect profiles.
Approved for 10 Other Conditions
This treatment demonstrated efficacy for 10 other conditions.
Trial Design
1 Treatment Group
Treatment (acalabrutinib, lenalidomide, rituximab)
1 of 1
24 Total Participants · 1 Treatment Group
Primary Treatment: Acalabrutinib · No Placebo Group · Phase 2
Treatment (acalabrutinib, lenalidomide, rituximab)
Experimental Group · 3 Interventions: Rituximab, Acalabrutinib, Lenalidomide · Intervention Types: Biological, Drug, Drug
How many patients have taken this drug
Who is running the clinical trial?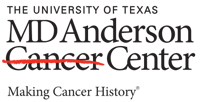 M.D. Anderson Cancer Center
Lead Sponsor
2,843 Previous Clinical Trials
1,793,348 Total Patients Enrolled

National Cancer Institute (NCI)
NIH
13,272 Previous Clinical Trials
41,230,735 Total Patients Enrolled
Paolo Strati
Principal Investigator
M.D. Anderson Cancer Center
2 Previous Clinical Trials
67 Total Patients Enrolled
Eligibility Criteria
Age 18+ · All Participants · 18 Total Inclusion Criteria
Mark "Yes" if the following statements are true for you:
Frequently Asked Questions
What is the government's stance on Acalabrutinib?
"Acalabrutinib's safety is based primarily on Phase 2 trial data, which means that while there is some evidence to support its safety, there is none for its efficacy." - Anonymous Online Contributor
What is the estimated amount of people who will be participating in this research project?
"That is correct, the online clinicaltrials.gov registry indicates that this research study is actively looking for participants. The trial was first advertised on 16/7/2020 and underwent its most recent update on 31/7/2022. In total, the investigators seek to enroll 24 individuals at a single medical facility." - Anonymous Online Contributor
Are applications for this research being accepted at the moment?
"Yes, this study is still recruiting patients. The listing on clinicaltrials.gov shows that the trial was posted on July 16th 2020 and updated as recently as July 31st, 2022." - Anonymous Online Contributor
What are some of the primary benefits of Acalabrutinib?
"Acalabrutinib is a medication used to treat chronic lymphocytic leukemia, but it can also help patients with diffuse large b-cell lymphoma (dlbcl) and kidney failure. If you have had two prior systemic chemotherapy regimens, this drug may be right for you." - Anonymous Online Contributor
Please Note: These questions and answers are submitted by anonymous patients, and have not been verified by our internal team.