Your session is about to expire
We'll log you out in 60 seconds unless you choose to continue
← Back to Search
Eligibility Criteria Checklist
Specific guidelines that determine who can or cannot participate in a clinical trial
Must have
Diagnosis of spasmodic dysphonia (evaluated by 2 centres - one team in Vancouver and the other team in Indiana)
Patient is receiving Botox treatments
Must not have
Be younger than 18 years old
Study Summary
This trial is studying DBS to see if it can help people with spasmodic dysphonia.
Eligibility Criteria
Inclusion Criteria
You will be eligible if you check "Yes" for the criteria below
You have been diagnosed with

spasmodic dysphonia

by two different medical centers, one in Vancouver and the other in Indiana.
You are currently getting Botox treatments.
Timeline
Screening ~ 3 weeks
3 visits
This trial's timeline: 3 weeks for screening, Varies for treatment, and 6 months for reporting.
Treatment Details
Study Objectives
Outcome measures can provide a clearer picture of what you can expect from a treatment.
Patient Voice-Related Quality of Life as assessed by the Voice-Related Quality of Life questionnaire.
Trial Design
Group I: DBS On
Experimental Treatment
1 Intervention
Group II: DBS Off
Placebo Group
1 Intervention
Who is running the clinical trial?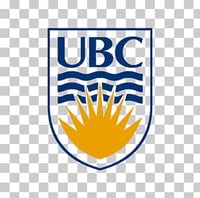 University of British Columbia
Lead Sponsor
1,381 Previous Clinical Trials
1,944,970 Total Patients Enrolled
1 Trials studying Spasmodic Dysphonia
6 Patients Enrolled for Spasmodic Dysphonia
Christopher R Honey, MD
Principal Investigator
University of British Columbia
Media Library


Eligibility Criteria:
This trial includes the following eligibility criteria:
You have muscle tension dysphonia or vocal tremor.

You have had surgery to remove nerves in your larynx.

You have a medical condition inside your brain.

You have a disease that affects your brain and nervous system.

You have a condition that causes frequent or excessive bleeding.

People with only a little bit of symptoms

You have been diagnosed with spasmodic dysphonia by two different medical centers, one in Vancouver and the other in Indiana.

You are currently getting Botox treatments.

Criterion: You can't have an MRI if you have a pacemaker, insulin pump, ear implant, certain types of metal implants, tattoos above the shoulders, metal fragments in your body, or if you are pregnant.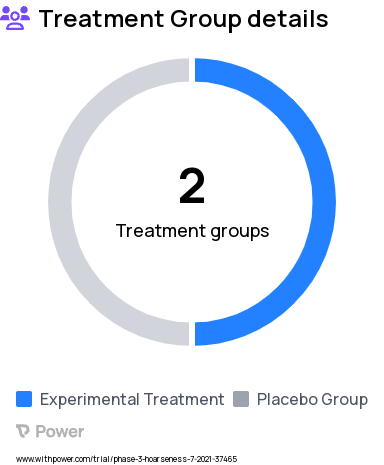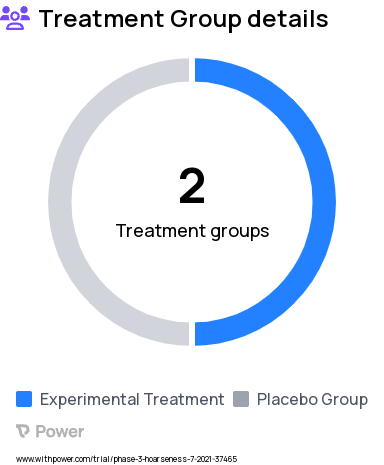 Research Study Groups:
This trial has the following groups:
Group 1: DBS On
Group 2: DBS Off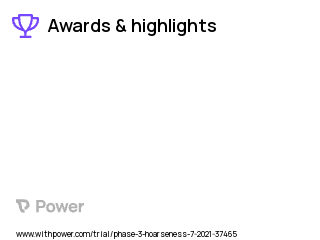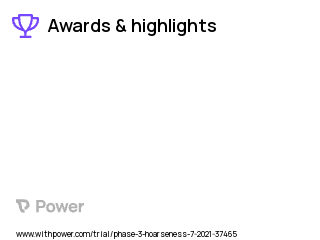 Awards:
This trial has 0 awards, including: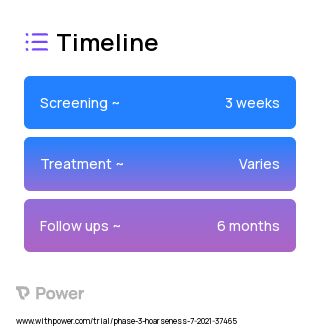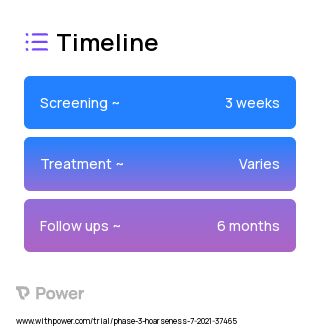 Timeline:
This trial has the following timeline:
Screening: It may take up to 3 Weeks to process to see if you qualify in this trial.
Treatment: The duration you will receive the treatment varies.
Follow Ups: You may be asked to continue sharing information regarding the trial for 6 Months after you stop receiving the treatment.
Frequently Asked Questions
These questions and answers are submitted by anonymous patients, and have not been verified by our internal team.
Does this research project welcome people who are 80 years or older?
"According to the parameters set out by the researchers, individuals aged 18-75 can take part in this clinical trial. If you are outside of this age bracket, there are 3 other studies for those under 18 and 29 additional trials for patients over 65."
Who meets the qualifications to participate in this research?
"Currently, this clinical trial is seeking to enroll 16 patients that suffer from hoarseness and are between 18-75 years old. The key requirements for participants are as follows: A diagnosis of spasmodic dysphonia from two different medical centres and currently receiving Botox treatments."
What is the FDA's stance on DBS surgery?
"While Phase 2 trials have not yet provided efficacy data, the available safety data for DBS ON suggests that it is a safe procedure."
Are there any patients that have not yet been enrolled in this research project?
"This trial, as detailed on clinicaltrials.gov, is not presently recruiting patients. The posting went up on 1/30/2023 and was last edited 10/31/2022. Despite this specific study being completed, there are 30 other open trials that participants can consider."
Recent research and studies
Share this study with friends